Two cities, one trip: How to optimise your summer getaway
Why go on holiday to just one destination, when you could take in two? Whether you'd like to combine the culture of London with the chicness of Paris, or you prefer to mix the glitz of Dubai with breezy beach time in Abu Dhabi, these multi-adventure itineraries promise a double hit of happiness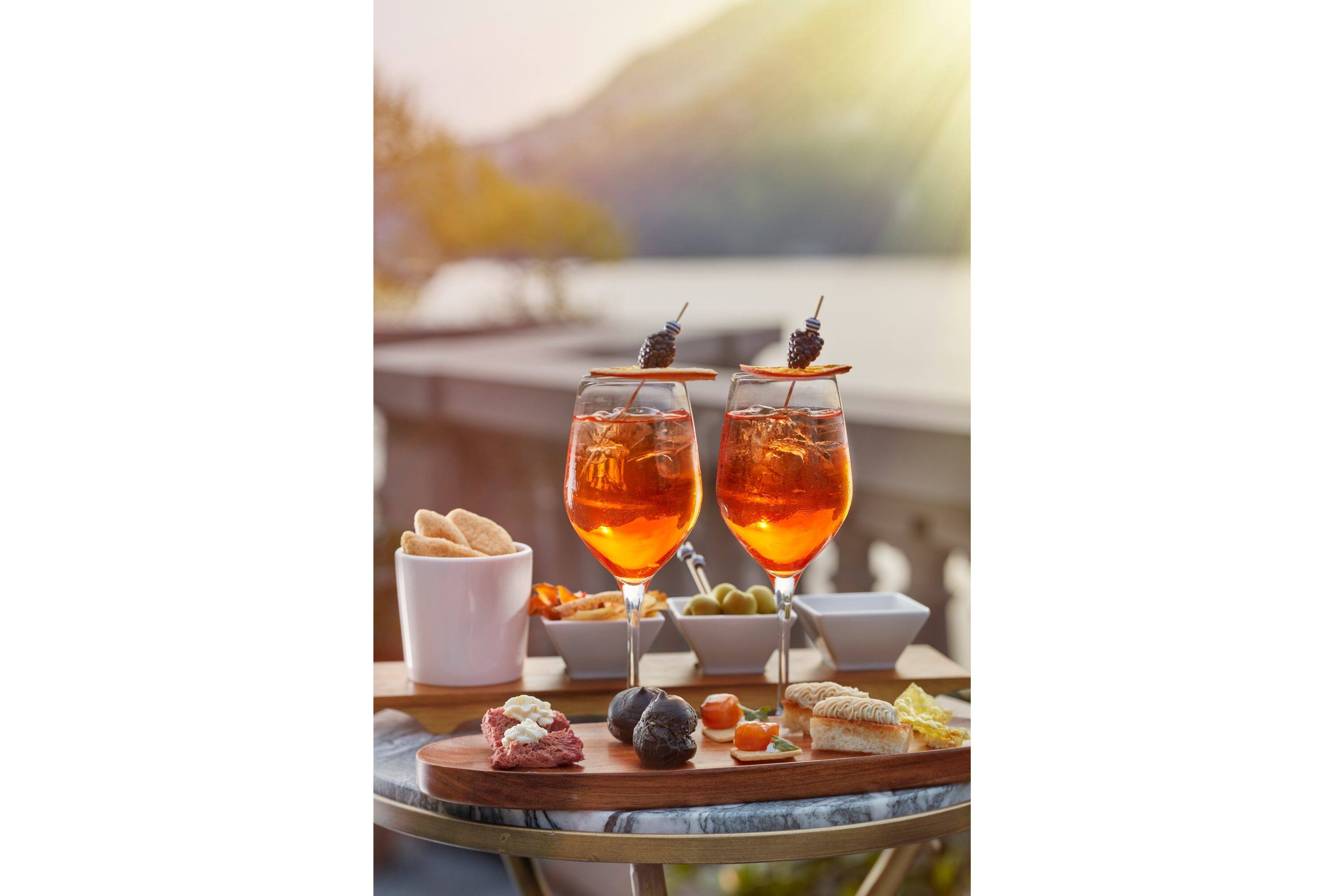 For Campari sodas and swimming
Italy's charm is irresistible. Make your first stop Milan, where fashionable stores line the streets, the pink marble Duomo di Milano glows, and Campari sodas fizz. At its heart – just around the corner from La Scala – is Mandarin Oriental, Milan, a slick, stylish base from which to explore. Unearth the city's hidden gems with a private guide, before feasting on Antonio Guida's classic-meets-contemporary Italian menu in the shady courtyard. 
It's an hour's drive from the city to Lake Como, so for a summery spin hire a convertible to navigate the twisting roads and rainbow-coloured villages. Nestled beneath soaring mountains, the lake has eternally enchanted travellers, who come to swim in the cool, still waters. Mandarin Oriental, Lago di Como sits on its forested, sun-dappled shore. It is a magical spot – and one that invites languid afternoons by the floating pool, followed by aperitivi in the gardens. You might also want to explore the picturesque landscape via e-bike or fine-tune your Neapolitan pizza-making skills. Either way, la vita è bella.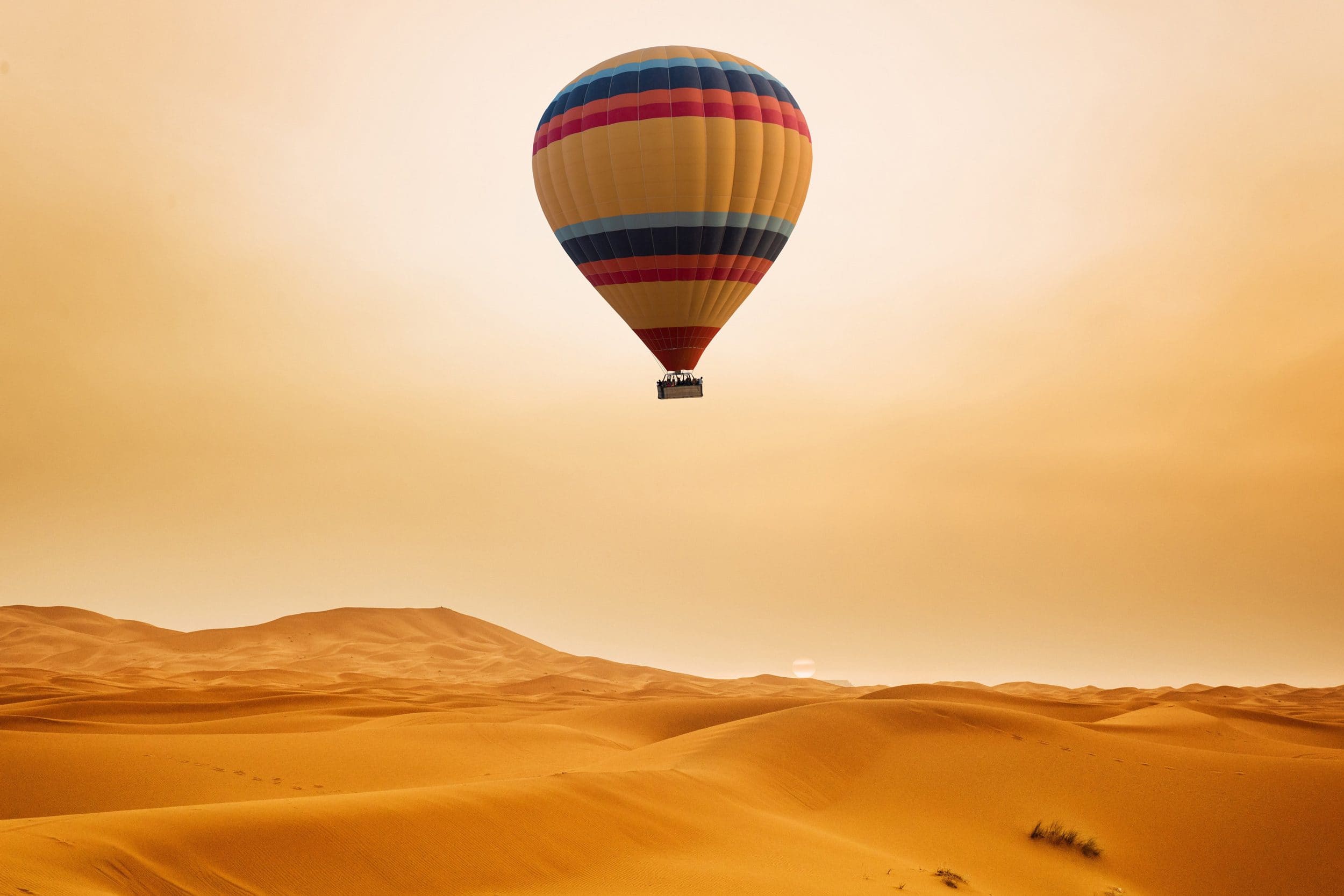 For sunshine and seaside promenades
Built in the middle of the desert, Dubai is an intoxicating mix of sand, sun and skyscrapers, including the world's tallest building, Burj Khalifa. From the colossal malls to the miles of golden beach, everywhere exceeds expectations. Mandarin Oriental Jumeira, Dubai – set on the shore of the Arabian Gulf – is an oasis amidst this glittering metropolis, with its serene spa and over-the-water villas. Make memories during your stay by soaring above the sand dunes in a hot-air balloon or take romance to a new level on a starlight safari.
Next stop: Abu Dhabi. It's only 140km away so, for ease and door-to-door service, book a private taxi. The capital city of the Emirates is smaller than its neighbour, though packed with striking architecture and art (the Louvre on Saadiyat Island is a must). The majestic Emirates Palace Abu Dhabi is next to the Royal Palace, and its sumptuous interiors and palm-fringed private beach are a delight. As dusk falls, stroll the Corniche, an 8km seaside strip that buzzes with activity, from beach volleyball to bicycling, ice cream parlours to parks.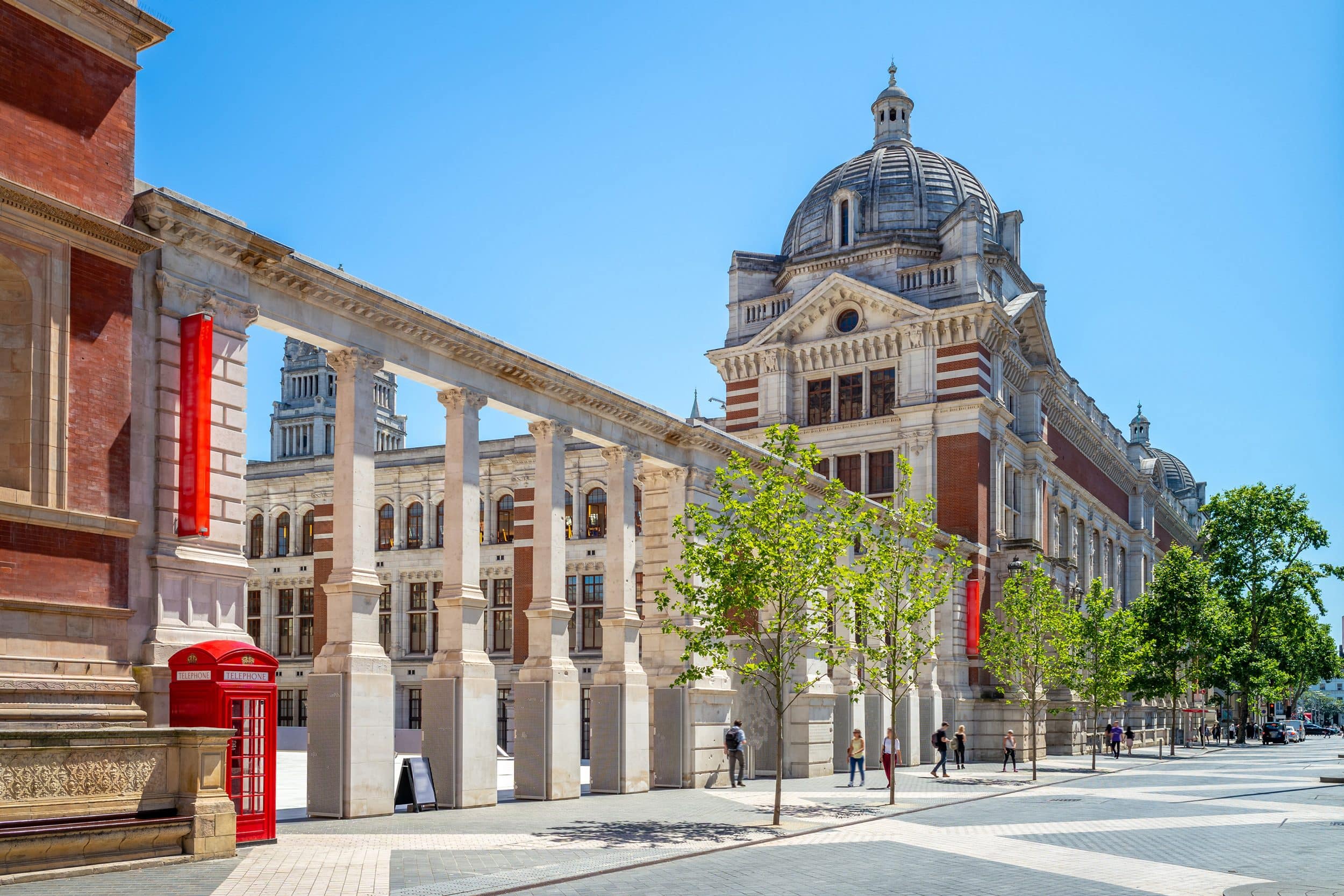 For culture and chic boutiques
London's creativity has always been a draw. There are museums, galleries and theatres at every turn, with an ever-evolving roll call of exhibitions, performances and festivals. Mandarin Oriental Hyde Park, London is perfectly placed for culturists, with the Serpentine Galleries and the V&A a short stroll away. For a once-in-a-lifetime experience, ask the concierge to organise a private viewing of the Crown Jewels at the Tower of London or a personal tour of the British Museum. Finish off the day with Dinner by Heston Blumenthal, where the exquisitely executed menu is inspired by British history.
There's something undeniably romantic about travelling by train – especially when your destination is Paris. The journey from London takes just over two hours, which is ample time for a cappuccino and croissant. The City of Light is magical – all leafy boulevards, ornate bridges and elegant boutiques. Fashion and art run through Mandarin Oriental, Paris, which sits on the rue Saint-Honoré, from its pretty-as-a-picture spa to the sleek cocktail bar. Find your own Parisian style with a visit to an authentic atelier on the Left Bank, surely the definition of French chic.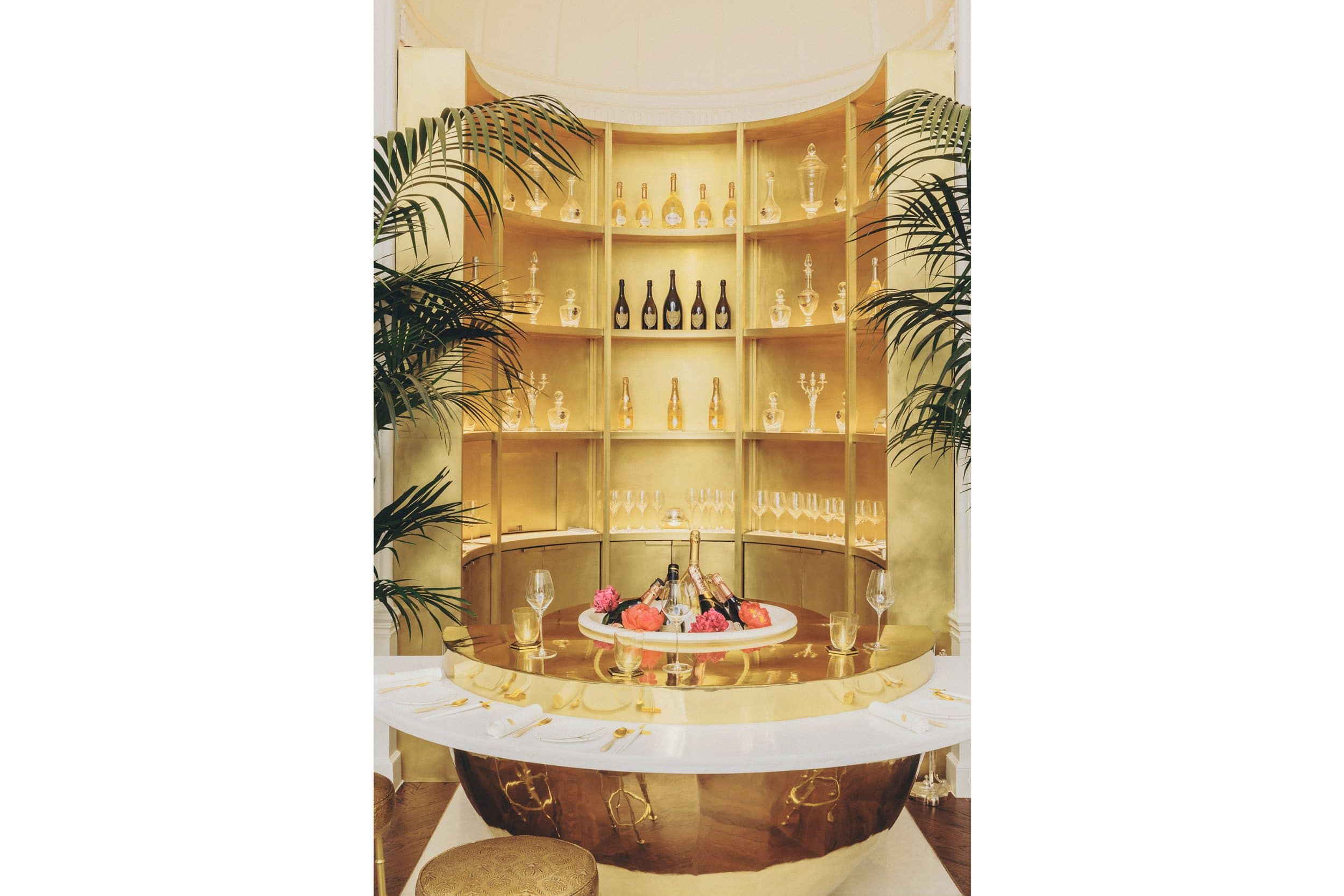 For gourmet delights and Gaudí
Go to Madrid hungry. The sunny Spanish capital buzzes with tapas bars, terrazas and restaurants that serve up seasonal ingredients and traditional flavours. No visit would be complete without sampling chocolate con churros, best enjoyed warm as you wander the cobbled plazas before taking in the Prado and Picasso's Guernica. In keeping with the city's gastronomic flair, Mandarin Oriental Ritz, Madrid – which sits in the city's Golden Triangle of Art – has five bars and restaurants, overseen by Michelin-starred chef Quique Dacosta. For an additional taste of Spain, embark on a gastronomic introduction to the city before finishing in the gleaming Champagne Bar.
Take a couple of days to drive to Barcelona, enjoying the rolling olive groves and charming hilltop villages at a leisurely pace. This is a city famed for its architectural gems, from Gothic cathedrals to Gaudí's fantastical designs. Mandarin Oriental, Barcelona is set on the elegant Passeig de Gràcia, which is lined with Catalan Modernist buildings. Gen up on the extraordinary architecture on an exclusive walking tour before cooling off in the rooftop pool – a popular spot for sundowners.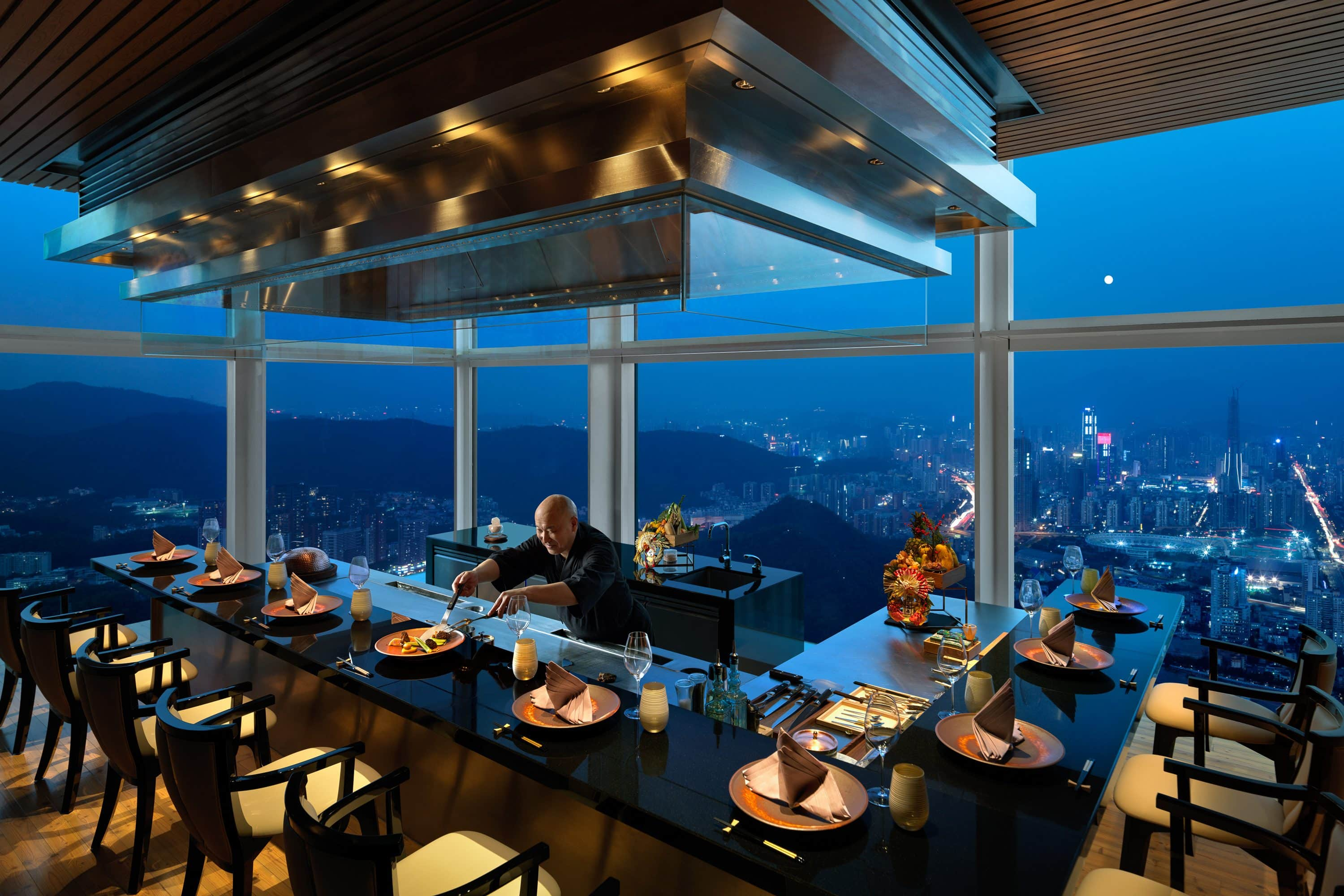 For temples and tea ceremonies
Guangzhou is one of the largest cities in China, a fast-paced metropolis on the Pearl River where superstructures soar above the clouds. And yet, as one of the country's key historic ports, it has a rich and colourful past, which manifests itself in the many centuries-old temples, museums and Cantonese restaurants. Mandarin Oriental, Guangzhou, in the thriving Tianhe district, seamlessly blends the contemporary with the classic. Dine on the finest dim sum in Jiang by Chef Fei or experience a Chinese tea ceremony, a tradition that dates back millennia.
There can be only one way to get to Shenzhen: the bullet train. In little more than an hour, you'll have arrived in the mega-metropolis. Once a small, sleepy fishing village, it's now home to cutting-edge galleries, designer shops and leafy parks (indeed, it's the fifth greenest city in the world). Mandarin Oriental, Shenzhen – located on the upper floors of the lofty UpperHills in the Futian district – offers stunning views across the dramatic cityscape. Enjoyed them over sushi and Wagyu steak in one of the private Rin rooms.