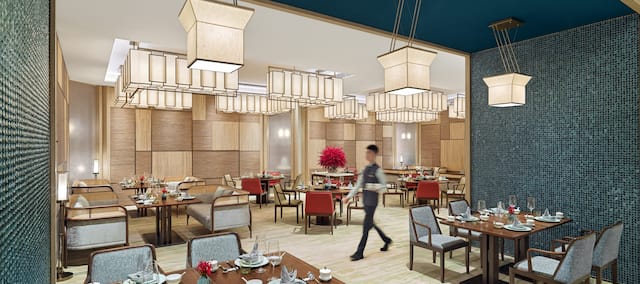 Contemporary Cantonese Cuisine
From Michelin-Starred Chef
Lunch
11am - 2:30pm (Weekday)
10:30am - 2:30pm (Weekend)
Dinner
5:30 - 9:30pm (Daily)
Innovative Cantonese-themed fine dining from famed Chef Fei. This elegant restaurant, with its subtle opulence, oozes class and style, matching the stunning culinary creations of Chef Fei, who is renowned for contemporary interpretations of classic Cantonese dishes. Holder of two Michelin stars, Chef Fei is known for sourcing the freshest, finest ingredients for his heavenly food, which features dishes such as Wok-fried Lobster with aged Hua Diao Wine and Roasted Crispy Chicken with Flaxseed along with a selection of regional Ling Nan and Teo Chew cuisines.
Announcement 

Dress code: Smart-casual
Exclusive Dining Benefits

Become a Fan of M.O. and make your next dining experience at Mandarin Oriental even better with exclusive benefits that are sure to delight and surprise.