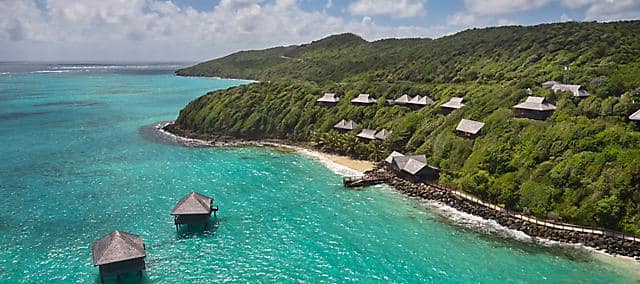 Canouan
Spa & Wellness
Spa & Wellness
Serenity starts with the soothing power of the sea…

With treatment suites nestled in the lush hillside and overlooking the ocean, our well-appointed spa is excellent for loosening knots and emptying the mind.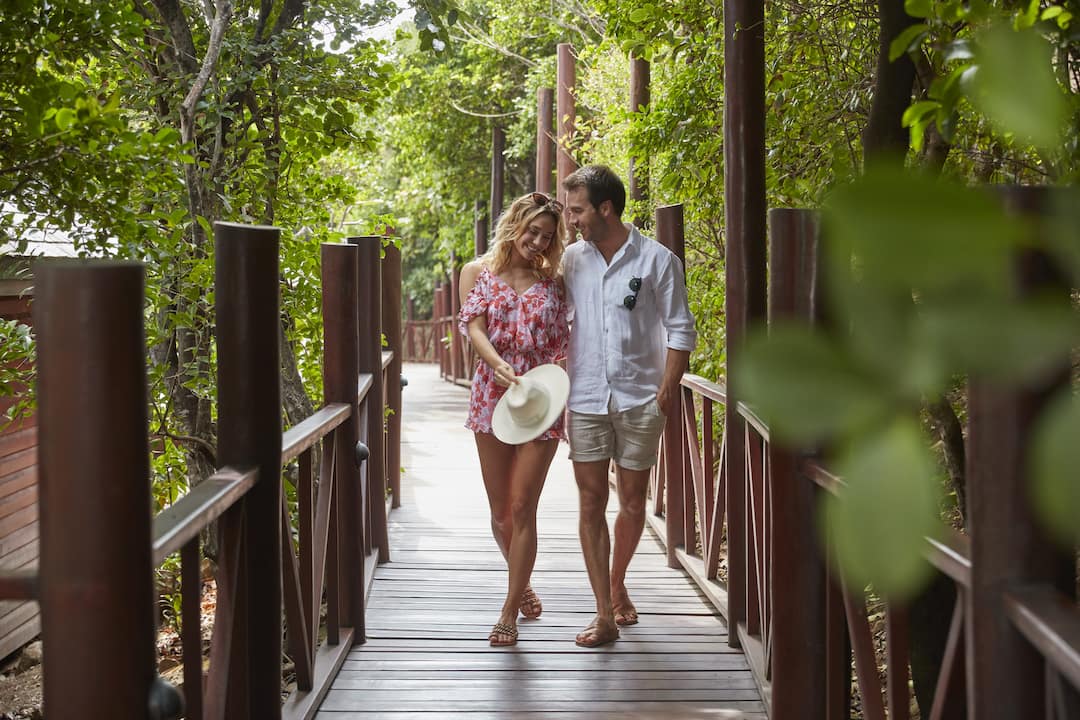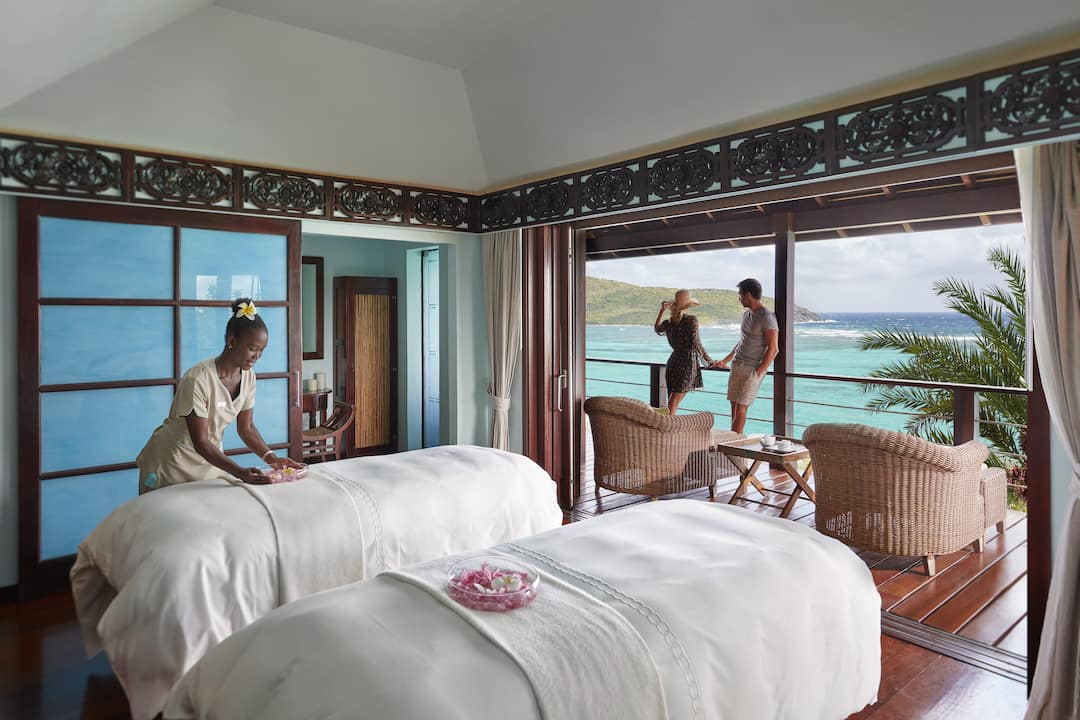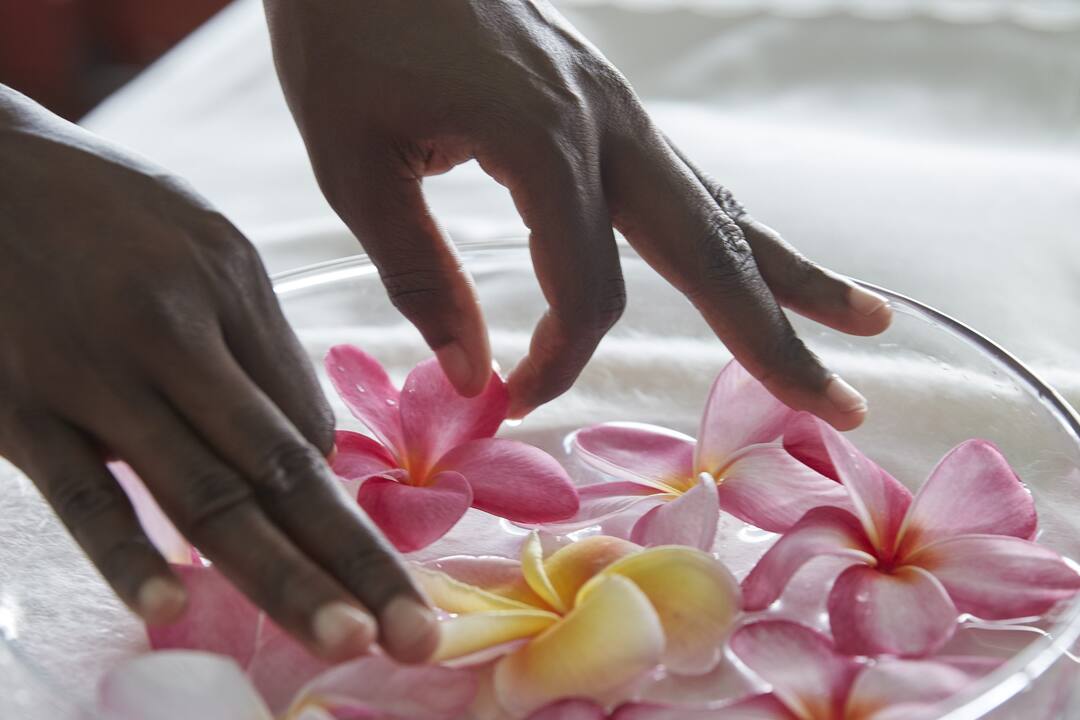 Toll Free Reservation Number: Canada and USA

Toll Free Reservation Number: UK, France, Germany Italy, Spain, Switzerland

Toll Free Reservation Number: All Other Europe
In a picturesque, utterly peaceful location, the spa at Mandarin Oriental, Canouan is a retreat for body and soul – as you approach along the wooden walkway on the beach, you already feel calmer. A wide choice of treatments and therapies, in suites that are looking the sea, are adapted for each individual guest.
(We ask guests to arrive up to 30 minutes before the scheduled treatment time to change, relax and for a brief spa consultation with the therapist.)
Spa Facilities
Exclusive treatments at Overwater Bungalows
Ten hillside treatment suites, where you can listen to the sound of the rolling waves during your treatment
ESPA products
Extensive range of treatments, facials and therapies
Fully equipped fitness centre
Signature treatments and therapies include:
Essence of Canouan
Emerald Enchantment
Royale Journey
Blissful Sea
Caribbean Dream
View our spa brochure for full details on the therapies and treatments.
Experience Bliss
Enjoy a moment of relaxation with a one-time 60 minute complimentary signature massage treatment per adult guest for new bookings only starting 12 April 2021. Choose from any of our four massages that are customized to your unique needs.
Oriental Essence
Thai
Golfers Tonic
Balinese Massage
Until 31 December 2022
Inner Strength – Outer Strength Programme
A range of "Inner Strength – Outer Strength" programmes are now available at The Spa at Mandarin Oriental, Canouan from now to end of year to create positive changes and build strength both physically and mentally. Enhance your day with self-guided island adventure activities such as swimming or snorkelling, kayaking or stand-up paddle boarding and running or hiking up the 877ft peak of Mount Royal.
Choose from a 1- to 5-day programme and learn effective techniques to use mindfulness and release stress while increasing your energy. Select up to two activities per day to meet your Inter Strength and Outer Strength goals.
Inner Strength
Yin Yoga & Pranayama
Walking Meditation
Signature Massage (Oriental Essence, Balinese, Thai or Customized Massage)
Outer Strength
Hatha/Vinyasa Yoga
Thai Stretching
Spinning Class
Cycling
Mt. Royal Hiking
Power Walk
Beach Bootcamp
Kayaking Lesson
Paddle Board Lesson
Swimming Lesson
To book your programme, please call +1 (212) 461 8068 or mocan-spa@mohg.com.
*Prices are subject to a 10% service charge and a 16% local sales tax