The power of vitamin sea: How ocean-based activities can enhance your wellbeing
As the mercury rises and we start to venture outside together, green spaces such as parks, mountain ranges and forests become in-demand real estate. But wellbeing is also found in their fluid counterpart: blue spaces – notably the ocean.
"Water is life"
Bodies of water as places of togetherness, ritual and happiness are well established across history and cultures. "Water is life, and that's embedded in our genetic history," explains Jeremy McCarthy, Mandarin Oriental's Group Director of Spa, and keen surfer, swimmer and former triathlete.
"Almost every society has had some form of communal bathing, whether it's Middle Eastern hammam culture, Mexican temazcal steam bath rituals or Roman baths. There's a reason we like to go to lakes and hot tubs and the beach. When you're close to the sea you feel as if you're connected to the source of life. Our minds and our bodies are programmed to feel good in that environment."
The word 'spa' itself derived from the Latin, solus per aqua (health by water), and being ocean-side is one of the most traditional forms of spa that can be found.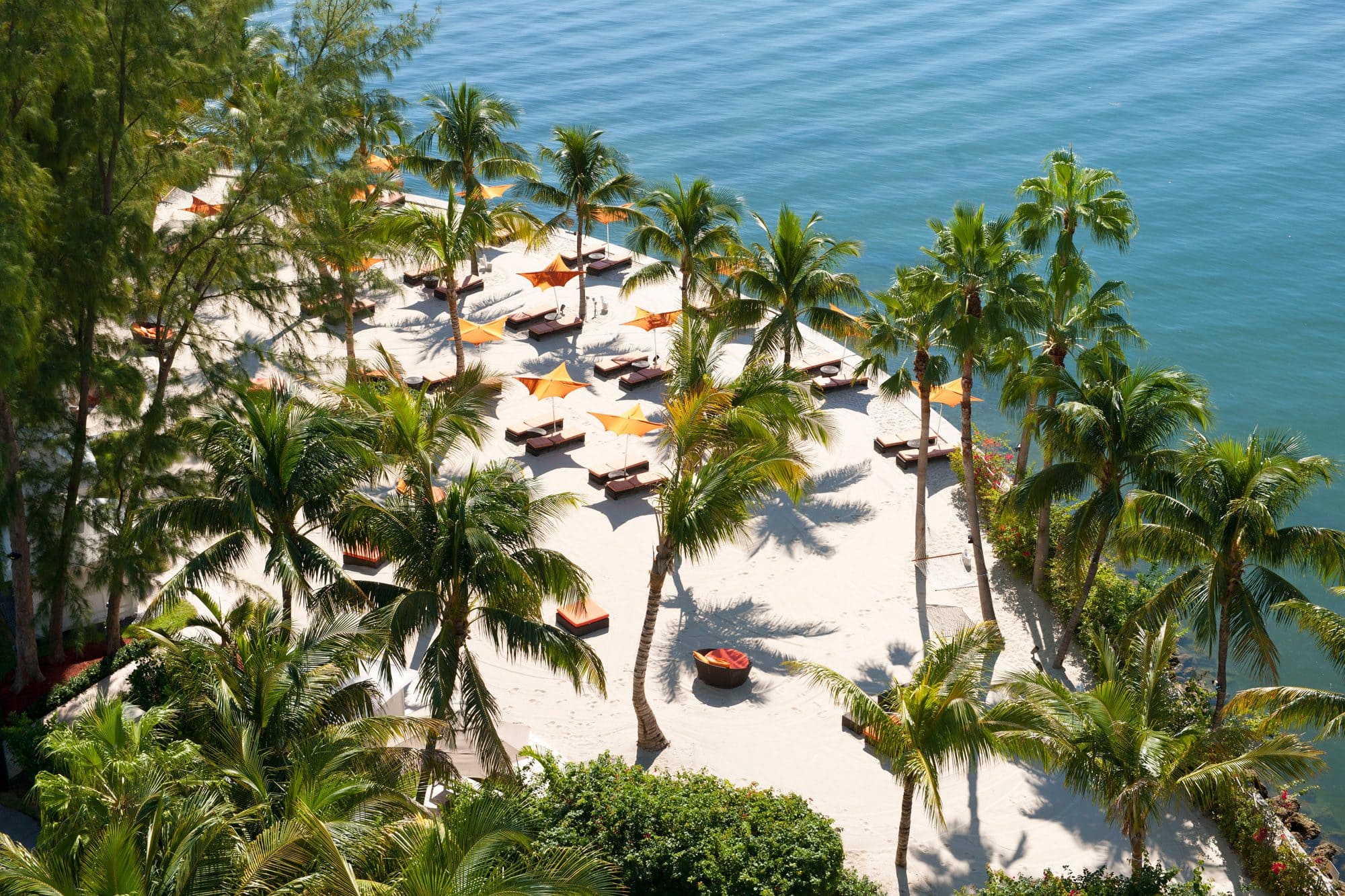 A chance to switch off
According to Jeremy, a key benefit of the sea is the break it offers from the now ubiquitous technology found on terra firma. "The beach and water-based activities tend to be quintessentially non-digital experiences, giving one of the only remaining times in modern society where we immerse ourselves in an activity without our devices," he says. "Even if you wanted to, you can't take your phone scuba diving or surfing with you."
Being submerged in the ocean offers a moment to physically disconnect from the digital, and exist entirely in the moment, in turn increasing mindfulness.
Plunge into the sea on a private beach at Mandarin Oriental, Miami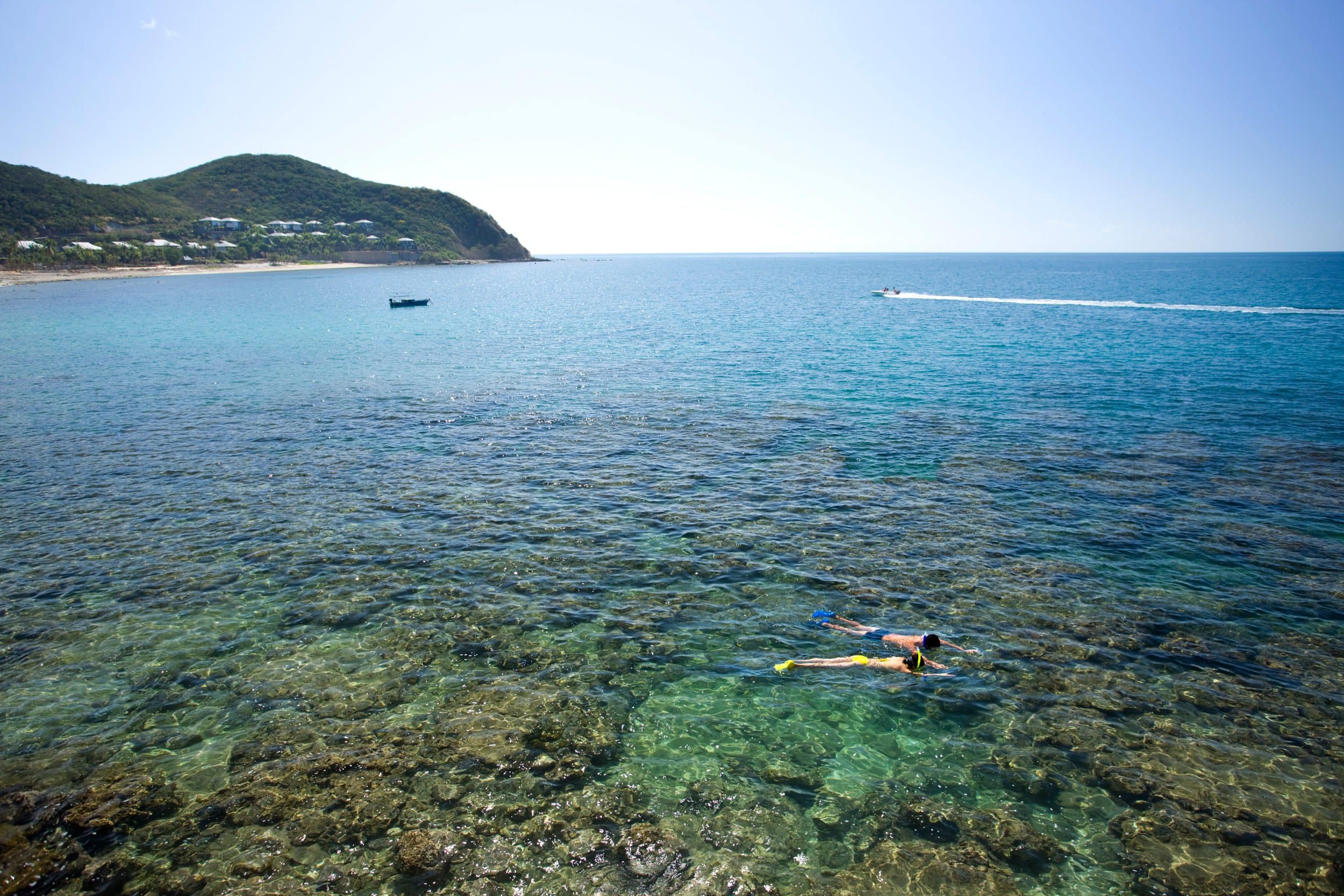 A workout for everyone
Ocean-based activities allow a broad range of exercise, regardless of your physical needs and ability. "When you're in water the pressures of gravity on the body are alleviated and you're able to move more freely," says Jeremy. "But, at the same time, there is a certain amount of natural resistance in water."
It's a natural and organic way to get active. Just by moving, you're getting a gentle, low-intensity form of exercise, with an equal amount of resistance in any direction you turn, that benefits all the joints in the body.
Snorkel across a coral reef at Mandarin Oriental, Sanya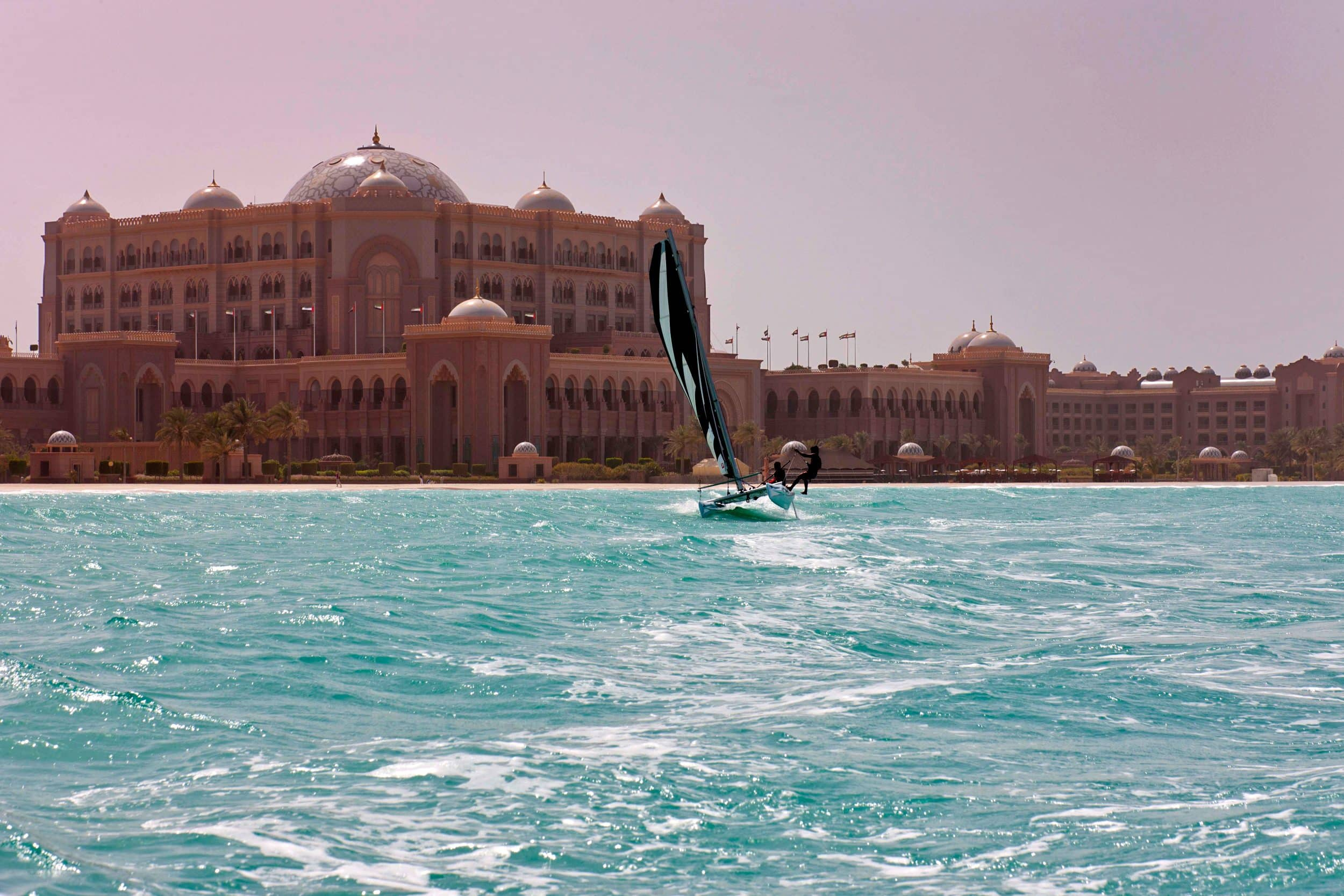 Seeking a challenge?
If you're looking for something more physically demanding, the beach caters for that, too, with activities such as surfing and wakeboarding.
"In the ocean, it's almost like human vs nature," notes Jeremy. "You're throwing yourself into the wild and having to test your skills. But when you're able to ride a wave, you're completely in sync. It's not a fight, it's not a struggle.
"That feeling of being completely integrated in the natural world is hugely restorative. And, because of the physical effort of paddling through surf, the exercise impacts your breathing and your cardiovascular strength as well as your muscular strength."
Try out a variety of watersports at Emirates Palace, Abu Dhabi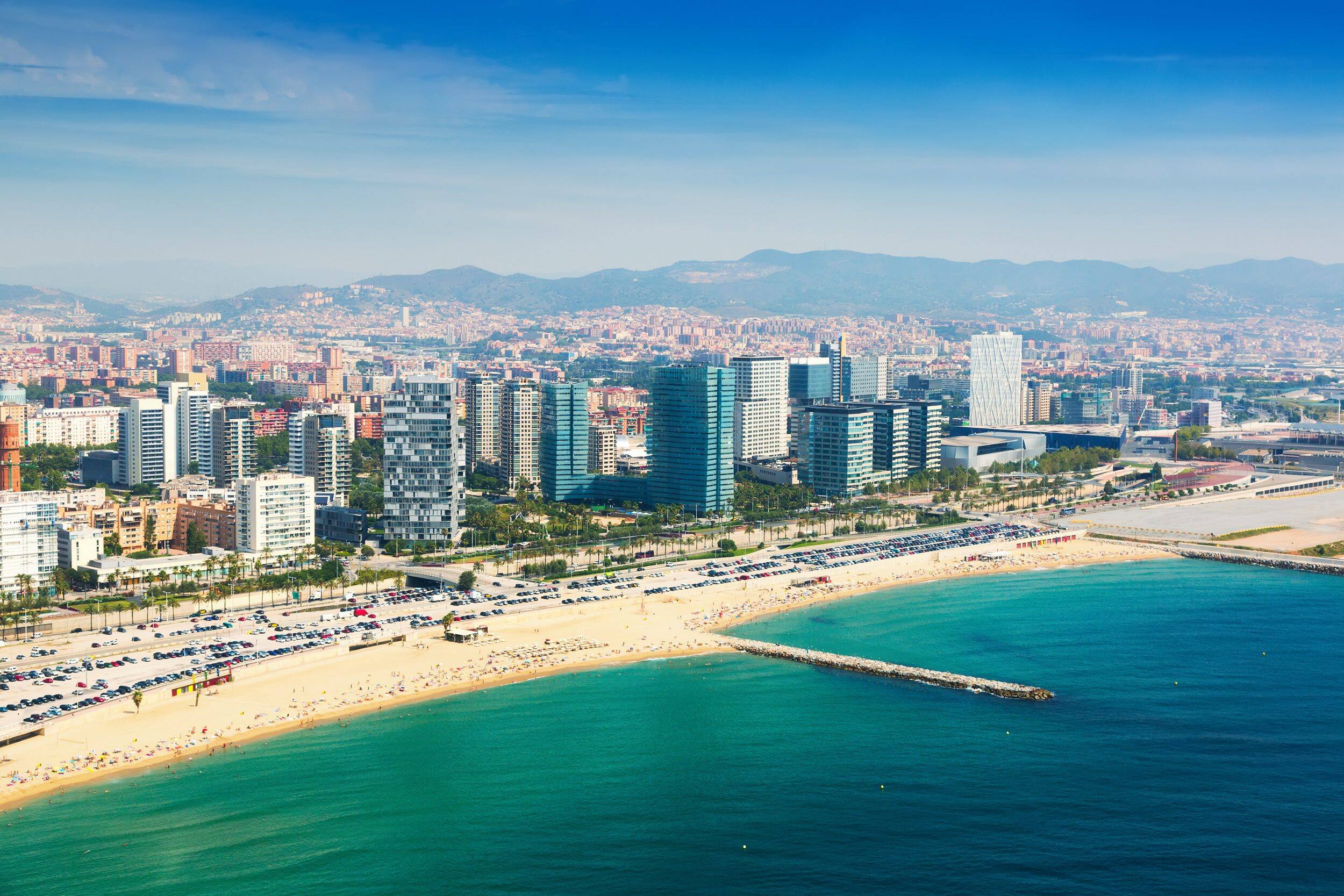 Exercise for the eyes
Those who prefer to relax rather than exert themselves when they're on the beach will be pleased to hear that simply sitting on the sidelines and looking at the sea brings its own benefits.
Jeremy, who holds a Master's in Applied Positive Psychology, explores the therapeutic impact of observing seascapes. "Lots of us spend most of the working day looking at things that are 24 inches in front of our faces," he says. "Contemplating the beach is an antidote to our modern lifestyles. To be out in the open, gazing around the horizon and seeing distant scenery is important for the eyes.
"There's something good for the soul about seeing the organic shapes of nature; things that haven't been designed by humans to be perfectly symmetrical and geometric. The very fact of observing that level of variety allows for a greater sense of connection and calmness."
Take a city-and-seaside stroll from Mandarin Oriental, Barcelona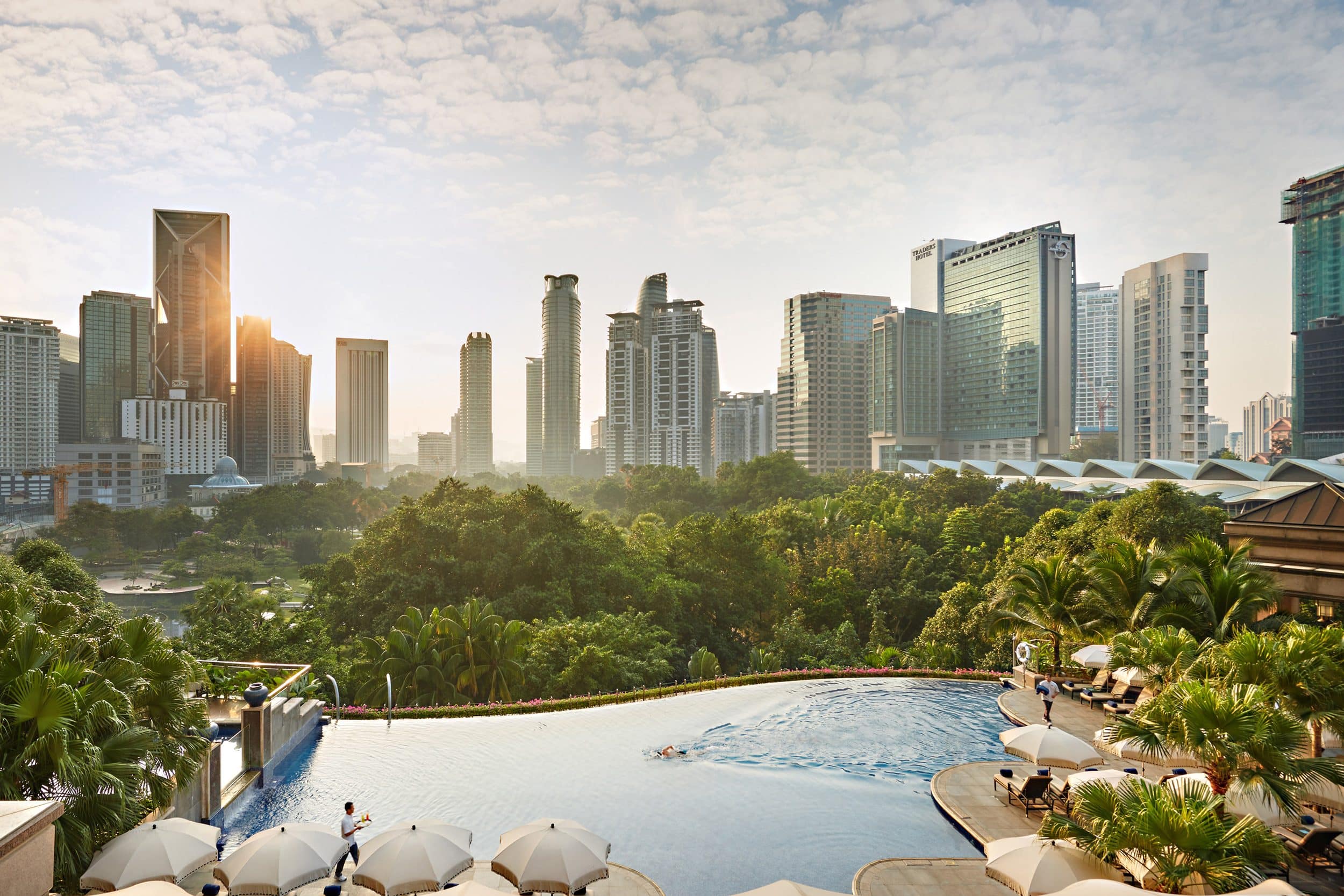 Retaining the benefits, away from the waves
We can't all spend our time in proximity to the sea. So, how can we recreate some of the benefits of being ocean-side once we've returned to our everyday lives?
"It's important to get out in nature in some way, experiencing the vastness of space by looking up at the sky and the star-scapes above us," Jeremy suggests. "You can also seek out other forms of water immersion, at a lake, a pool or a spa. These activities can help you to decompress, relax and increase your overall wellbeing."