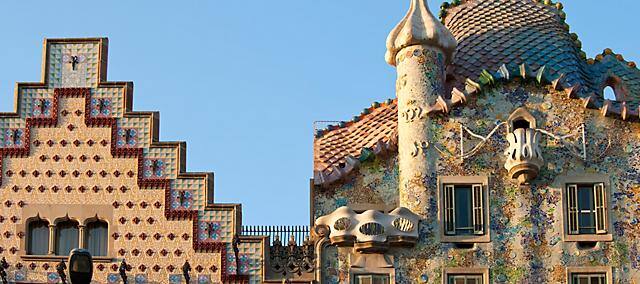 Barcelona
Experiences
Experiences
Discover all the Catalonian capital has to offer with our collection of unique experiences exclusive to guests of MO. Whether you're scaling the rocky heights of Montserrat, sampling the delights of Spanish cuisine, or trying your hand at the age-old craft of espadrille making, we're on hand to help create one-of-a-kind memories that will last a lifetime. 
Feel the Breeze Along the Mediterranean Coast
Take to the water with an exclusive boat trip to the charming seaside village of Garraf. Explore the natural wonders of this mountainous destination and its little-known beaches, indulge in a luxury picnic prepared by the hotel, and bask in the Mediterranean sunshine from your very own bateau. 
Find Out More
Espadrille Making
Discover the history of the traditional Spanish slip-on and handcraft a pair of your own in this eye-opening workshop. Originally worn by the peasantry, learn how these summer slippers were popularised by the likes of Picasso and Salvador Dalí throughout the 20th century and beyond. Our espadrille experts will take you through the intricate process of crafting these timeless shoes in our Gothic Quarter workshop, where you'll choose from a variety of colours, lace types and stitching styles. 
Find Out More
Page Url
There are currently no events for this category or month. Please choose another day or try another category by clicking on the category listing above.