Your essential guide to Guangzhou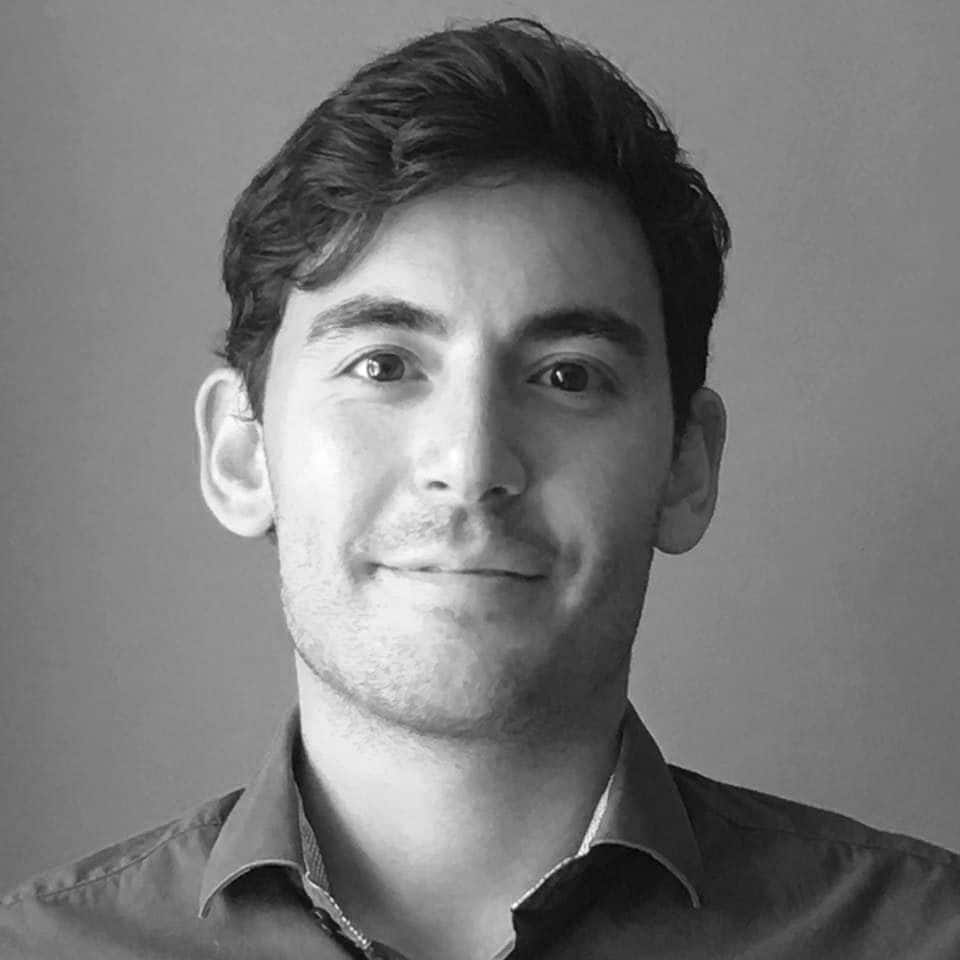 By Tom Lee
A journalist specialising in contemporary Chinese living and a sometime Guangzhou resident, Tom is the former editor of That's PRD and Enjoy China magazines.
Find your bearings
Guangzhou only embarked on the path to modernity in the last decade, but it is barrelling down that path at incredible speed. TaiKoo Hui mall for a bite to eat and a bird's-eye view of what the city has to offer.
Feed your mind
A magnificent synthesis of glass, granite and steel, the was designed by architect Zaha Hadid and features a steady stream of international drama troupes, touring musical productions and classical orchestras. Just across the way is the cuboid Guangdong Museum, a treasure chest of Chinese culture and handicrafts.
Shop like a local
Mandarin Oriental, Guangzhou is situated in the same building as TaiKoo Hui, the city's premier shopping mall, filled with international brands including Hermès, Fendi, Gucci and Armani. It also includes an array of restaurants and a supermarket which caters for all. In fact, all the best shopping sites are right on the hotel's doorstep, including Tee Mall and Grandview Mall. Parc Central, a hybrid of green design and high-end retail, is an increasingly popular option thanks to its serene environment.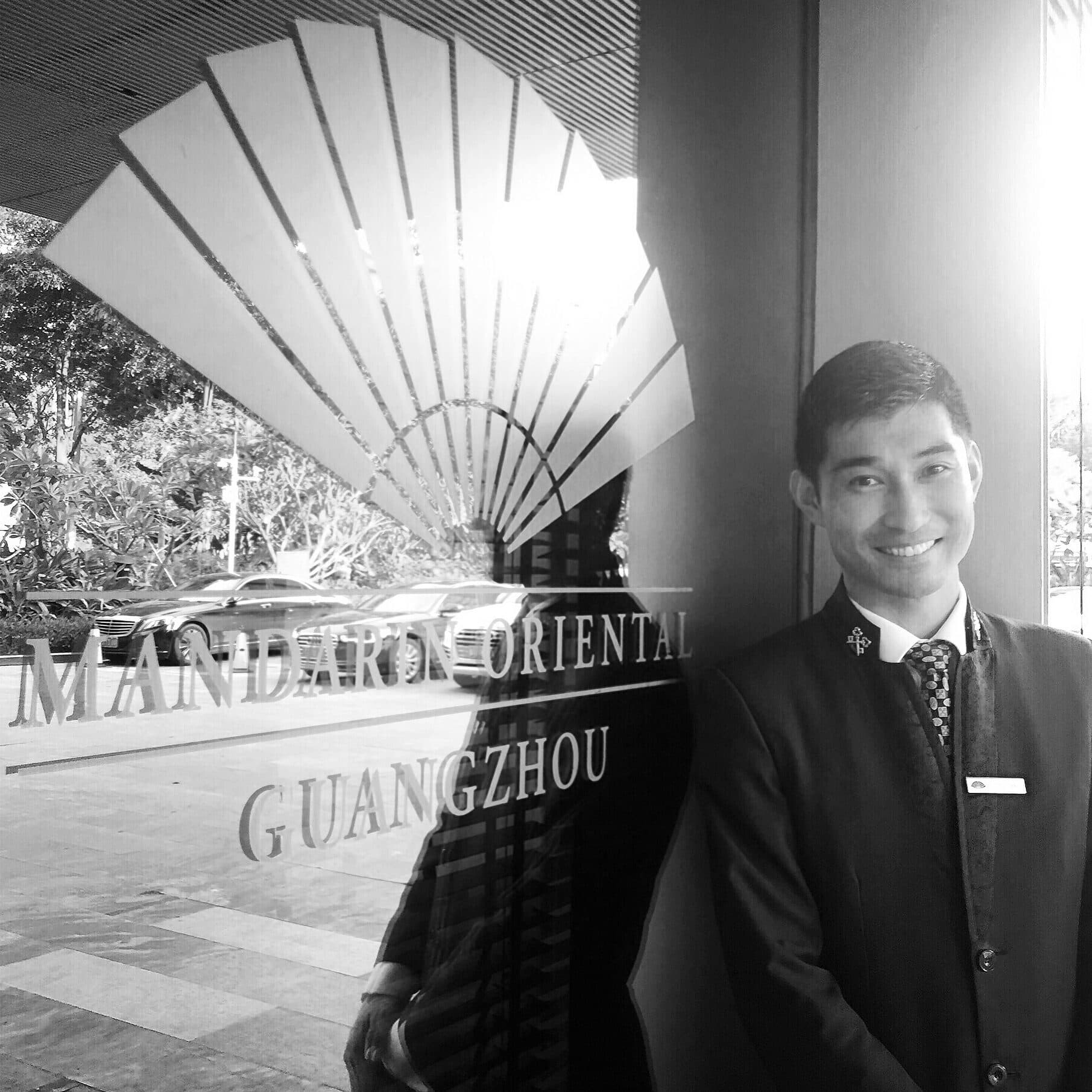 Only in Guangzhou...
"Visit the Huaisheng Mosque – not only is it the oldest mosque in China, but one of the oldest mosques in the world. Ancient manuscripts claim it was built by the uncle of the prophet Muhammad, who came to China as part of the first Muslim mission in AD 627." 
Pedro Jiang 姜慧强, Chief Concierge, Mandarin Oriental, Guangzhou
See some sights
You don't have to search the skyline very hard to identify the Canton Tower, one of the tallest buildings in the world. At night it flashes through a rainbow of hues while equally colourful boats sail past, taking people on tours of the river. See it from the Mall of the World, which is flanked not only by the opera house and the Guangdong Museum, but also by the main city library – built to look like cascading books – as well as an ever-increasing number of impressive skyscrapers. Gorgeous 19th-century European mansions await on the island of Shamian, which is immensely popular with engaged couples taking pre-wedding snaps.
Toast your arrival
Emanating casual elegance, Taikoo Lounge offers an atmosphere that's almost as bubbly as the chilled Champagne you'll sip among the bright, cream interiors. Nearby, Lotus Lounge is where the city's in-the-know people hide away. Its disguised entrance is concealed at the back of a typical-looking Cantonese diner, and the bartenders mix bespoke cocktails according to your flavour preferences.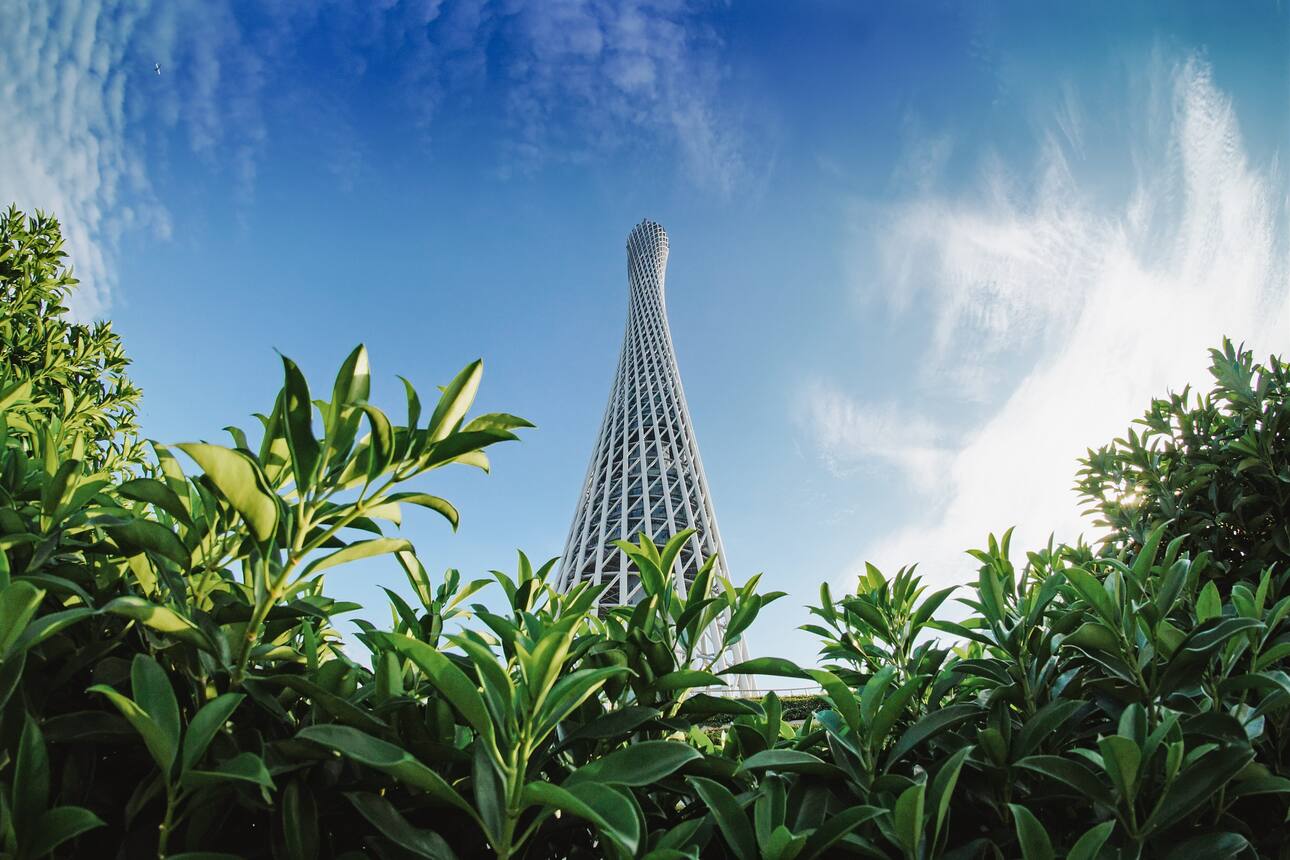 Time travel
Guangzhou has been the capital city of China three times. Firstly, from 1925 to 1927, then again for few months in 1931 and then finally during a two-month period in 1949.
Dine in style 
If Guangzhou had a Michelin guide, Social & Co, the owners have combined casual décor and home-cooked Western favourites to create a surprisingly cosmopolitan eatery.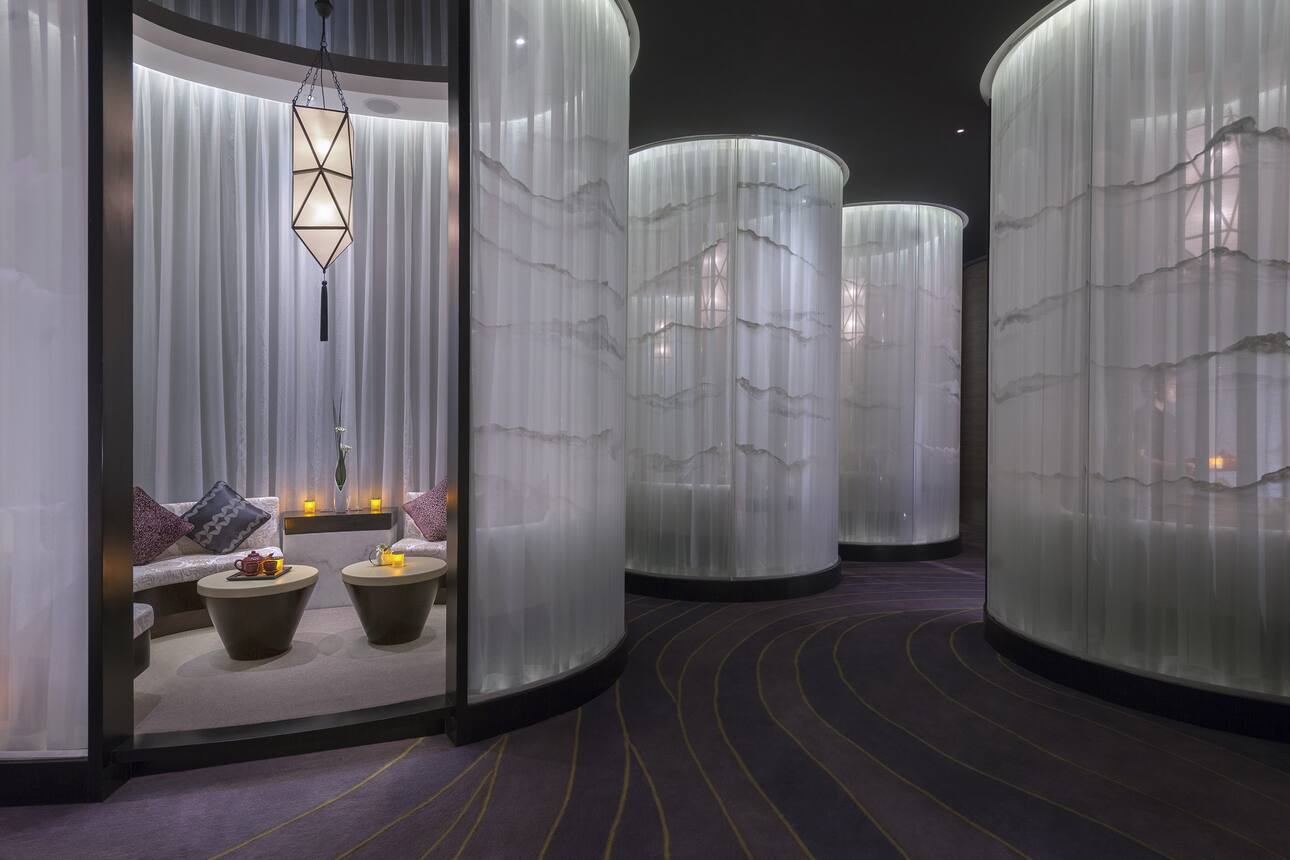 Make time to unwind
Spa & Wellness
Sip a cup of tea in a wood-accented pod at The Spa at Mandarin Oriental, Guangzhou before entering the opulently furnished treatment rooms for a purifying scrub or muscle-relaxing massage. Alternatively, get back to nature with a hike up Guangzhou's most famous mountain, Baiyun, where you can play table tennis with local residents or plummet towards the tree-covered slope attached to a bungee cord.
And finally
Make sure you pop over to the south side of the Pearl River at least once and board the recently opened tram for a whistle-stop tour that takes in the Canton Tower, centuries-old Pazhou Pagoda and the bar-filled Party Pier.
The Five Rams
The Five Rams statue is a major attraction in downtown Yuexiu Park. Photo: Imagecore Ltd, Alamy
Guangzhou
Guangzhou is the biggest city in the province of Guangdong. Photo: Getty Images
Canton Tower
The 604m Canton Tower dominates the Guangzhou city skyline. Photo: Getty Images
Guangdong Science Centre
The design of the Guangdong Science Centre represents an "island of discovery". Photo: Jose Vilchez, Alamy
Chen Clan Academy
The Chen Clan Academy houses the Guangdong Folk Art Museum. Photo: Glow Asia RF, Alamy