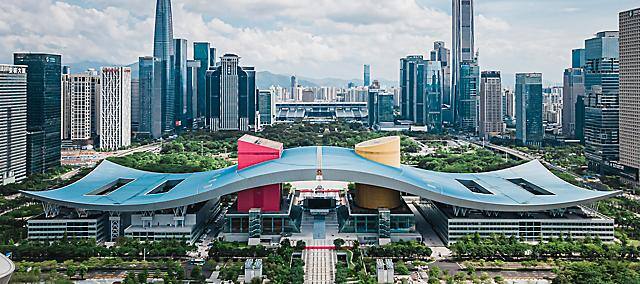 Shenzhen
Your essential guide to Shenzhen
In the space of four decades, Shenzhen has transformed from sparsely populated Pearl River Delta farmland to a mega-city of more than 12 million people, with some of the world's tallest skyscrapers, a thriving tech industry and electric-powered public transport nipping citizens back and forth. Once dubbed 'the City of the Future', Shenzhen has arrived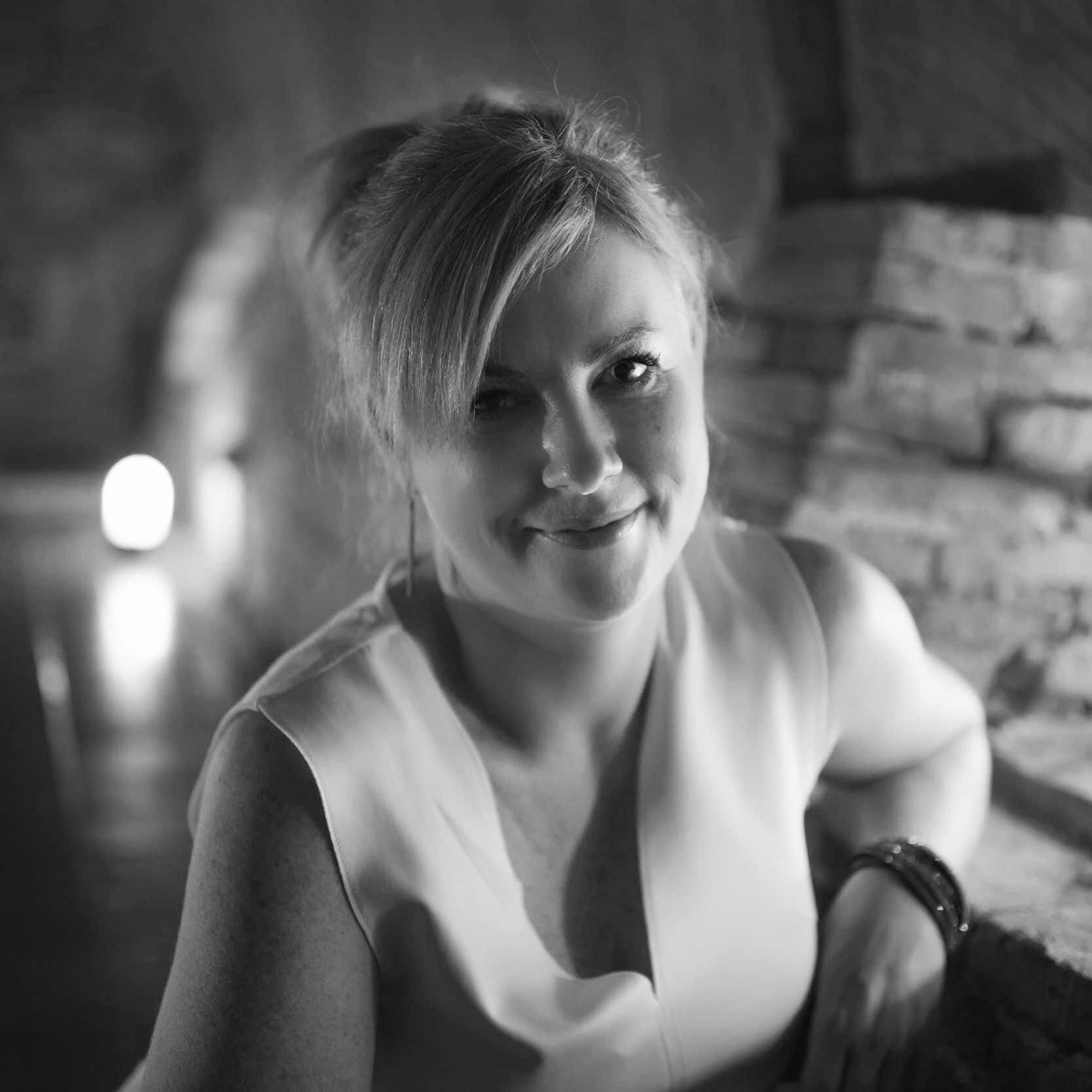 Lee Cobaj
Lee is a Hong Kong-based travel journalist who contributes to titles such as National Geographic Traveller, The Telegraph and The Sunday Times
Find your bearings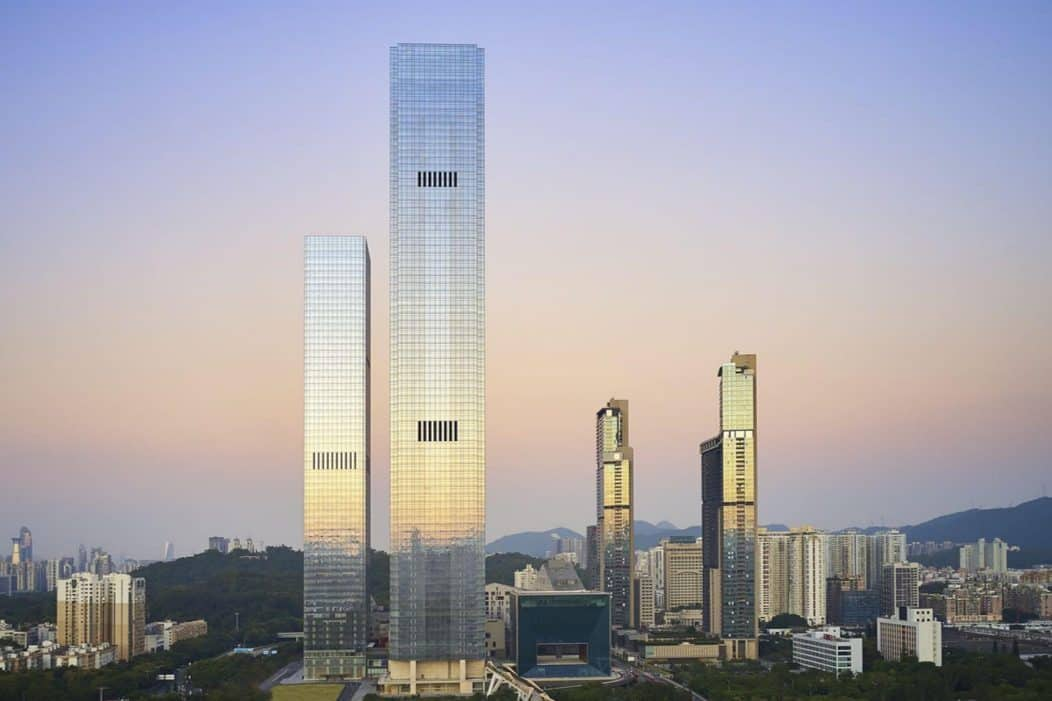 Mandarin Oriental, Shenzhen is squarely located in the middle of Futian – Shenzhen's international business hub – just a ten-minute drive from Futian Station, and just 14 minutes by high-speed train from Hong Kong. Set between the 67th and 79th floors atop a newly built skyscraper, the hotel offers astonishing cloud-kissed views of one of the fastest-growing cities in China. Parks, gardens, museums, shopping malls and public transport links are all on the doorstep.  
Feed your mind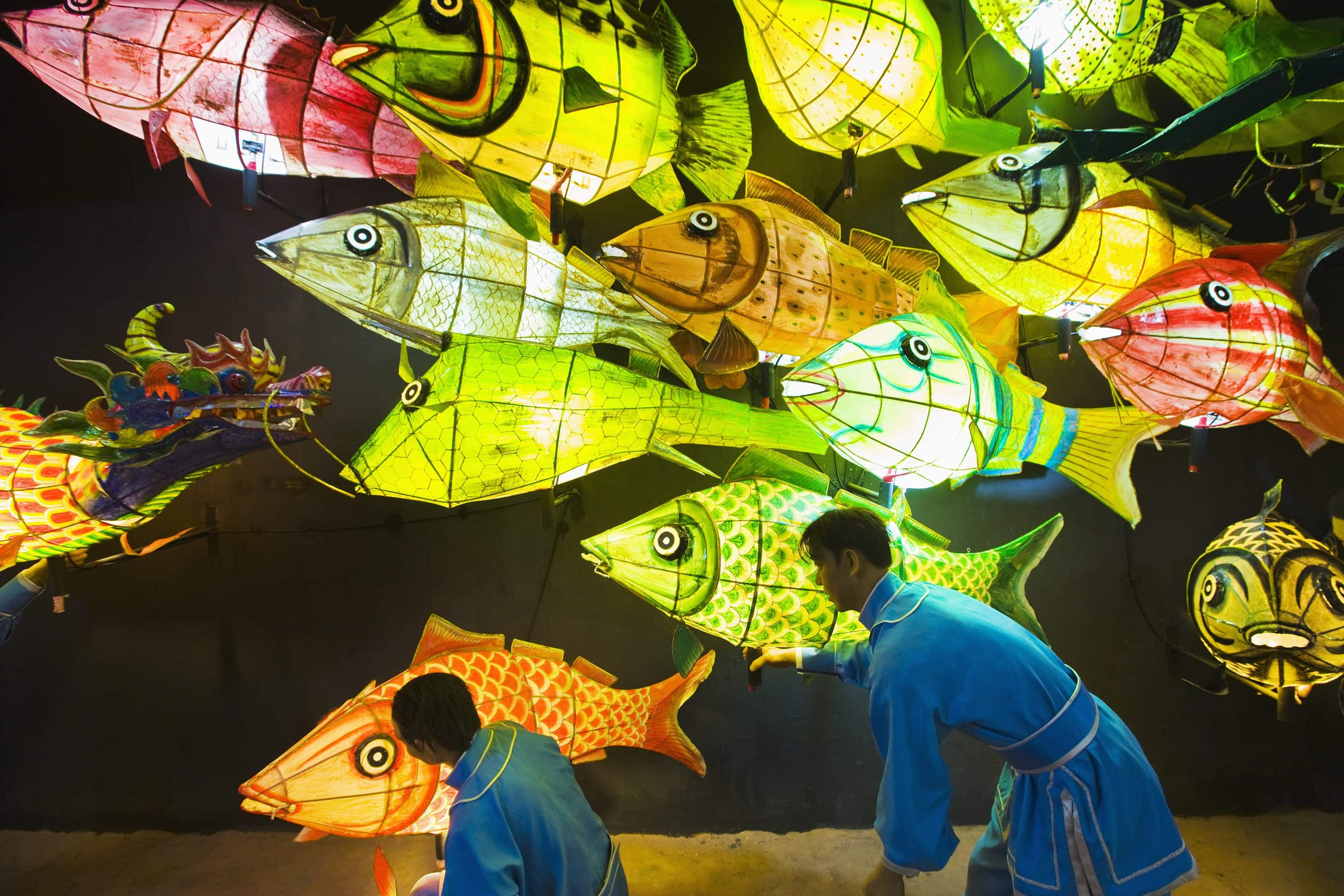 What Shenzhen lacks in historic sights it makes up for with a wealth of fascinating museums and a blossoming arts scene. Start your exploration at the Guan Shanyue Art Museum – just an eight-minute drive from the hotel – where you can marvel at incredible ink paintings of misty mountain summits, popping cherry blossoms and elegant birdlife produced by one of China's most important artists. Later, head southwest to the Shenzhen Museum, which delves into the history and folk culture of the local Hakka and Cantonese people, and features artefacts that are 6,000 years old. A more modern take on the city can be found at the Design Society, which includes a gallery from the V&A.
Shop like a local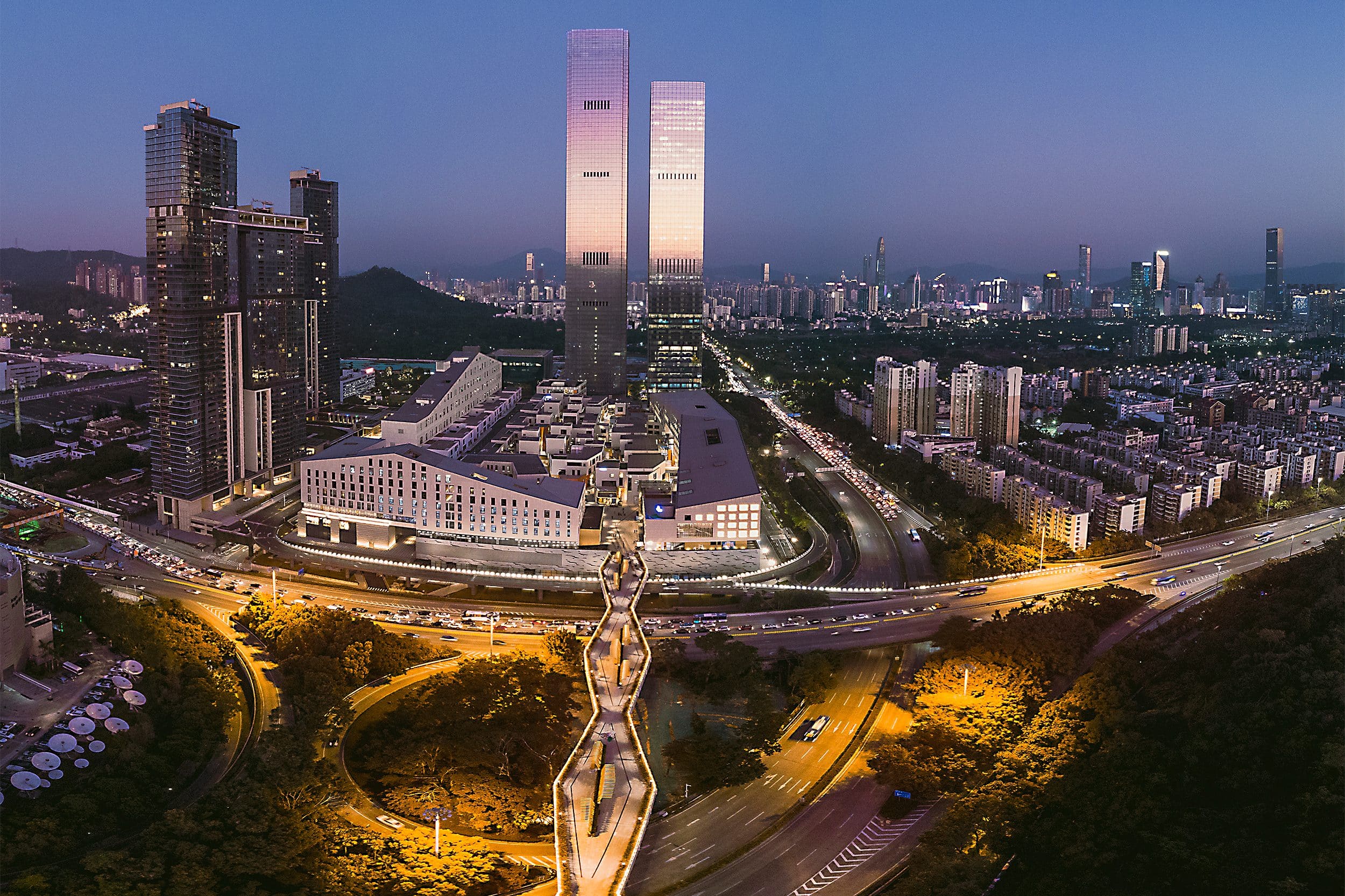 Shenzhen's shopping malls are built on an industrial scale, with prices at a fraction of what you would pay in neighbouring Hong Kong. You can hone your haggling skills at Luohu Commercial City, a six-storey mall jam-packed with clothes, shoes, accessories and gadgets, or go for a more upmarket shopping experience at Upperhills Futian – directly below the hotel – with its international brands and outdoor courtyards. For something completely different, head out of town to Dafen Village, a lively arts enclave lined with hundreds of oil painting studios selling mock masterpieces by Monet, Van Gogh and Matisse, as well as striking original works. The standard is surprisingly high, and you can also commission your own designs here.  
See some sights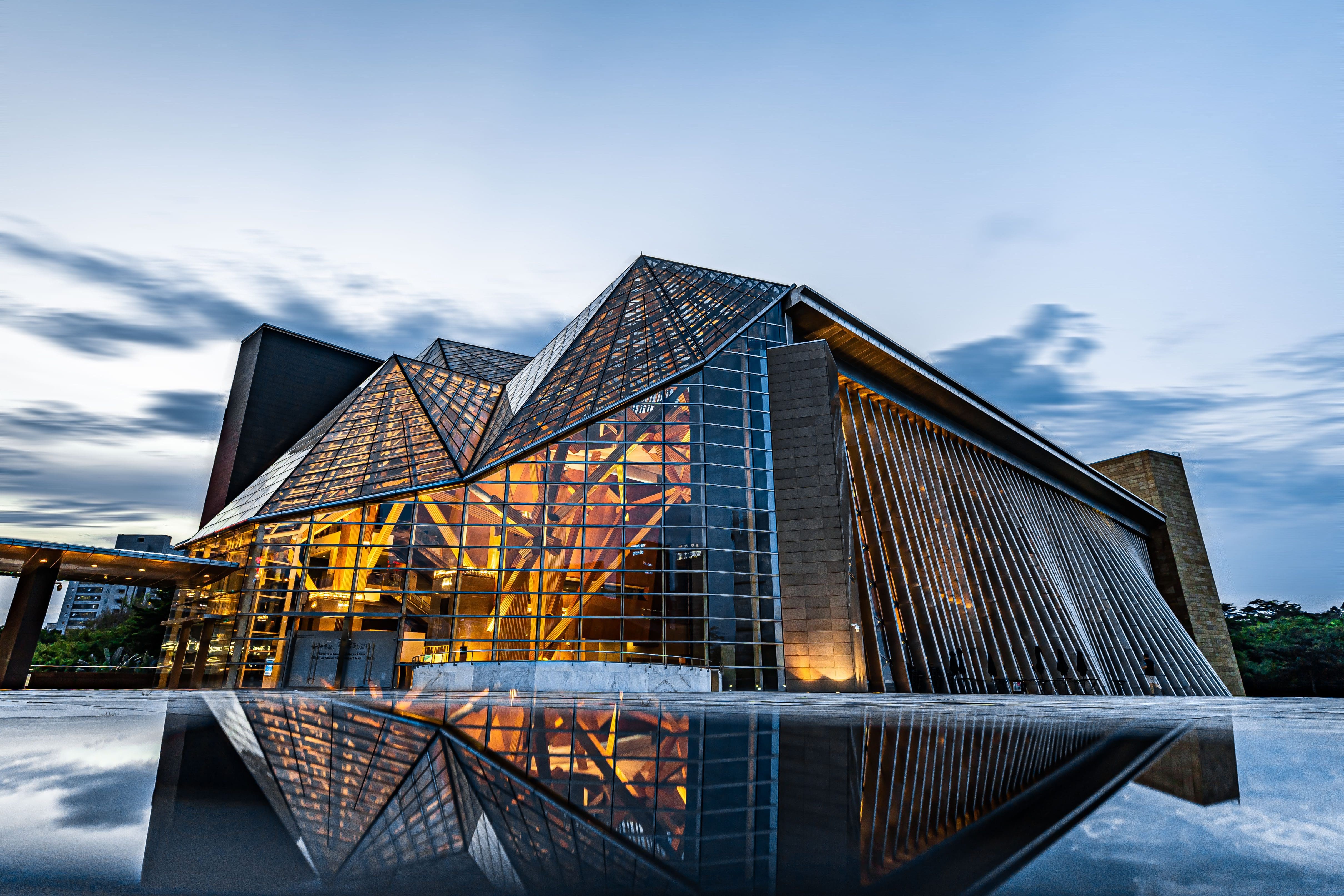 Shenzhen is awash with eye-catching, ultra-modern architecture. Buildings worth seeking out include the Shenzhen Concert Hall, which looks like a glass handkerchief; the chrome, ribbon-like Shenzhen Museum of Contemporary Art and Urban Planning designed by Chinese-American architect John Ming-Yee Lee; and the manta-ray-shaped Shenzhen Civic Center. For more contemporary culture, make for OCT-Loft, a huge indoor-outdoor creative hub where a series of utilitarian factory buildings have been repurposed into a colourful entertainment zone laced with cobbled lanes, palm trees, graffiti, art galleries, bookshops, restaurants and independent fashion stores.
Toast your arrival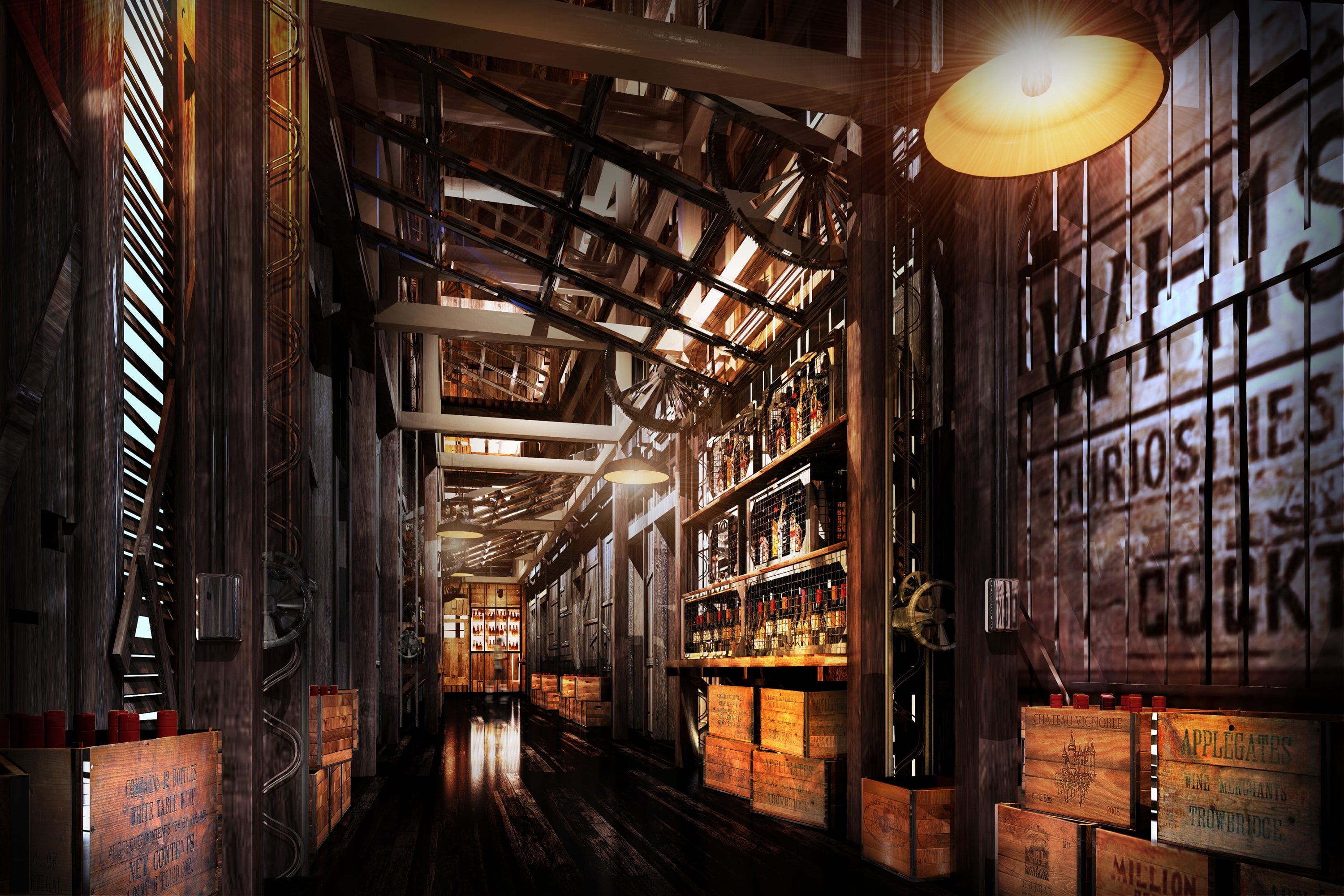 Fine whiskies and cocktails are the order of the day at MO Bar, which has collaborated with Andrew Ho and Bastien Ciocca – co-founders of esteemed Guangzhou-based bar Hope and Sesame – and whose venues have been ranked in The World's 50 Best Bars. Set on the 79th floor rooftop of this five-star hotel, its vintage warehouse decor make it the perfect place to watch the sun sink and the city blaze into a kaleidoscope of LED lights. More after-dark action – late night drinking dens, karaoke bars and nightclubs – can be found at the nearby COCO Park complex. Shenzhen's international set flock to La Casa for its chill-out tunes and sprawling outdoor decks.  
Dine in style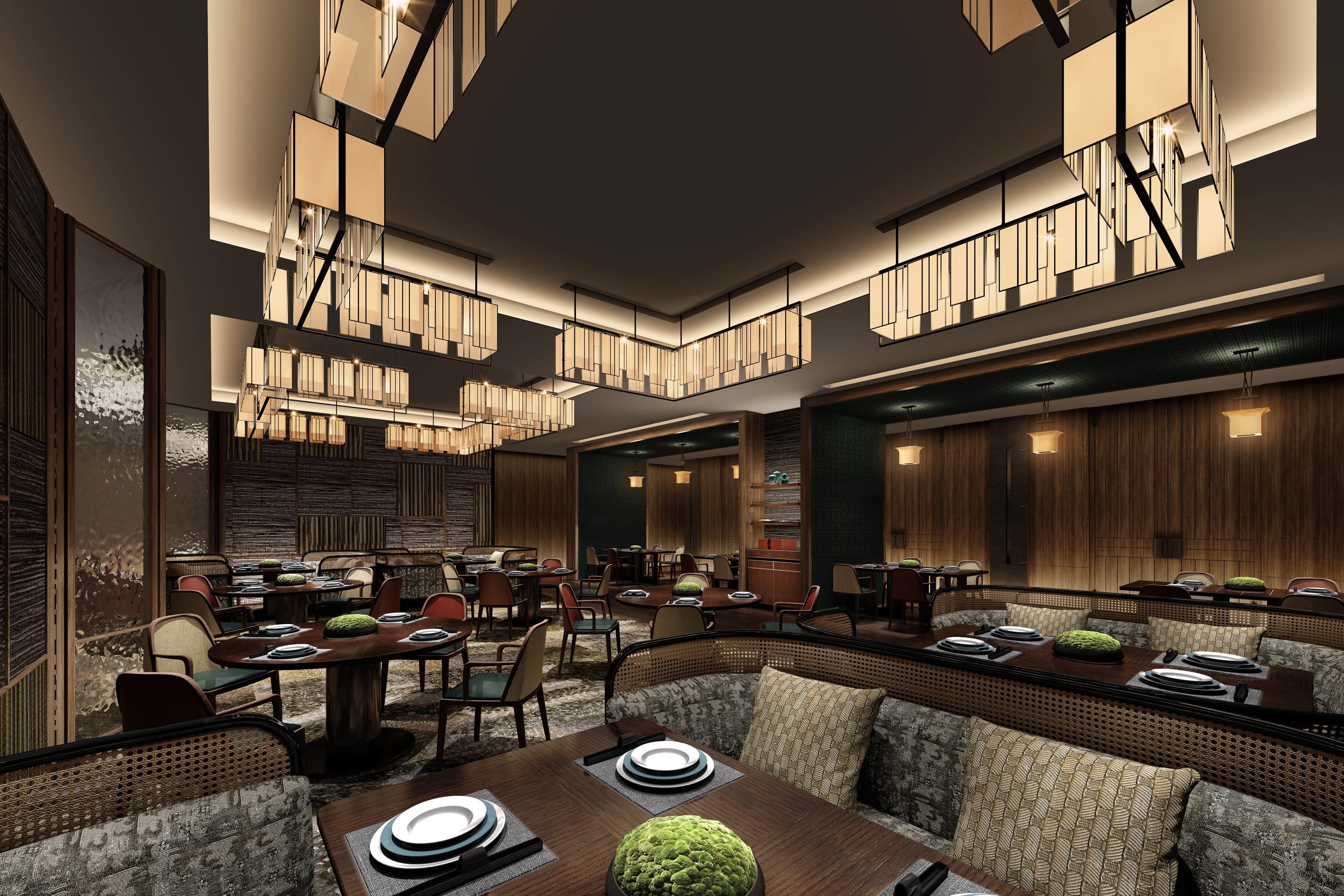 With eight bars and restaurants, Mandarin Oriental, Shenzhen is a food lover's dream come true. Feast on classic Cantonese cuisine, such as honey barbecued roast pork, double-boiled fish maw soup and dim sum dumplings at The Bay, helmed by Michelin-starred chef Fei. TAPAS 77 serves inventive Spanish food and wine, while Japanese teppanyaki restaurant RIN has knife-juggling chefs, an enviable list of sakes and dazzling city views.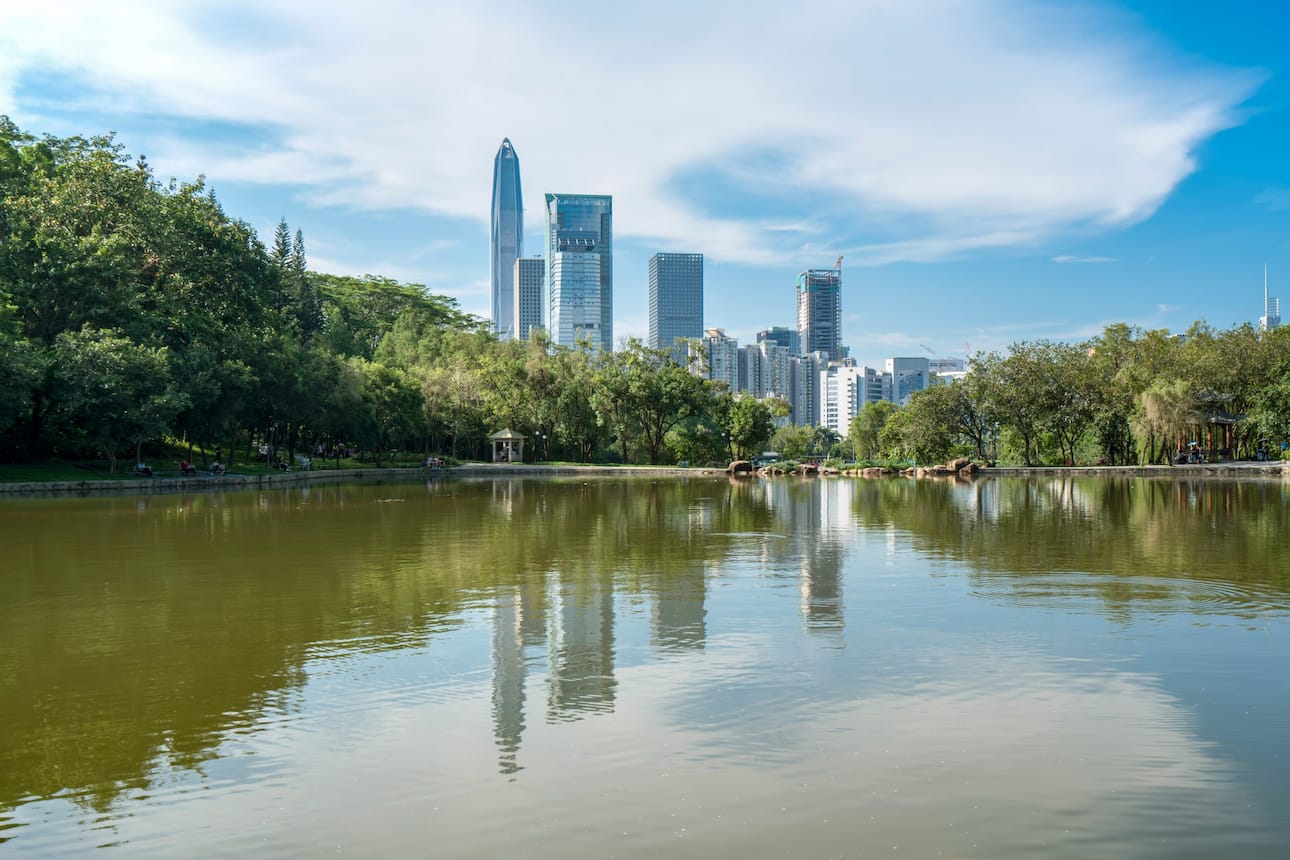 Make time to unwind
A place for tai chi, dancing, kite-flying and socialising, public parks play an important part of life in China. Undulating Lotus Hill Park (a pleasant stroll from the hotel), with its nature trails, fragrant flower gardens, manicured lawns, pretty lake and pedalos, is the ideal place for a morning ramble. The more energetic can make the climb to the 108m summit of Lotus Hill for 360° views of the city or head up to Bijia Mountain at the northern end of Central Park – a favourite spot for bird watchers. Later, luxuriate in Mandarin Oriental, Shenzhen's sensational 68th floor spa, flitting from the indoor swimming pool to steam rooms, saunas and whirlpools, before unravelling with a traditional Chinese meridian massage and a jade-stone facial.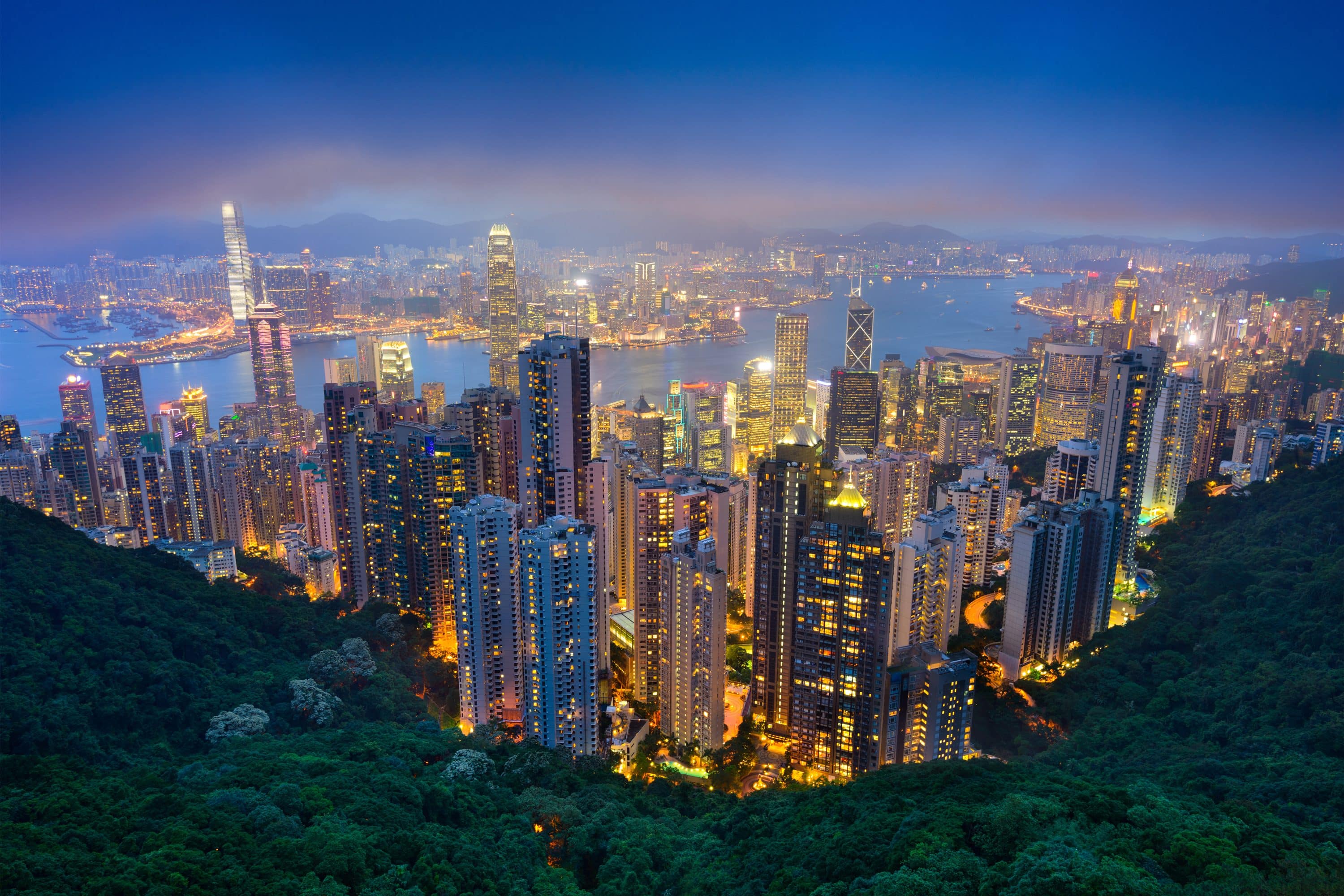 And finally...
Travelling at more than 200km per hour, a new high-speed rail link connecting Hong Kong, Shenzhen and Guangzhou has slashed travelling times to just 14 minutes from Hong Kong to Shenzhen and to less than 50 minutes from Hong Kong to Guangzhou (a journey that previously used to take nearly four hours).