Your essential guide to Munich
By Paul Wheatley
Paul Wheatley is a Munich-based, British travel writer whose writing on Germany has appeared in titles including The Telegraph, The Guardian and Fodor's travel guides.
Find your bearings
Mandarin Oriental, Munich is perfectly located on the edge of the historic Altstadt (Old Town), just a few hundred metres away from the twin-towered, 15th-century Frauenkirche, and Marienplatz, the beating heart of the city. Even closer is the world's most famous Wirtshaus, the cavernous Hofbräuhaus beer cellar.
Feed your mind
With a collection amassed over the centuries by Munich's dukes, electors and kings, the Bavarian capital has a reputation for world-class art. The most renowned venues are the three Pinakothek museums (up there with the best in Europe) and Museum Brandhorst. All four are located together in Maxvorstadt, around 20 minutes away by foot from Mandarin Oriental, Munich, and all are packed with masterworks, from Albrecht Dürer and Gustav Klimt to Pablo Picasso and Cy Twombly. Meanwhile, former royal palace, the Residenz, is just five minutes' walk from Mandarin Oriental, Munich, and provides an insight into the life of the Wittelsbach royal family over centuries. Marienplatz is home to the late 19th-century neo-gothic Rathaus-Glockenspiel, with the city's Stadtmuseum (City Museum) charting the ups and downs of Munich's history.
Residenz
Feel like royalty at the spectacular Munich Residenz.
Museum Brandhorst
Set your sights on Cy Twombly's iconic collection at the Museum Brandhorst.
Alte Pinakothek
Peruse 14th century paintings at Alte Pinakothek, one of the world's oldest galleries.
New Pinakothek
Masters of 19th century art, the New Pinakothek exhibits the most notable works from Monet and Van Gogh.
Shop like a local
Munich's Maximilianstrasse, a few minutes' walk away from Mandarin Oriental, Munich, is one of Europe's best high-end shopping streets, where local boutiques compete with some of the world's most exclusive brands. As well as the city-centre Kaufingerstrasse (the so-called 'shopping mile') with the usual high-street stores, head across to Schwabing, Haidhausen and Glockenbachviertel (all quarters on the periphery of the Altstadt) for many more (often local) designer stores.
And finally
Peek into the courtyard of Munich's KPMG office building and you'll see what looks at first glance like an outdoor staircase. In fact, it's a remarkable double-helix sculpture by internationally renowned artist Olafur Eliasson.
See some sights
Haus der Kunst is an imposing Nazi-era art museum created in a typically overdone neoclassical style. Transformed after 1945, today it puts on challenging, thought-provoking exhibitions featuring artists from across the globe. Haus der Kunst sits on the edge of the enormous English Garden, which is the perfect place for a relaxing stroll. Its handful of fantastic beer gardens only makes it more enticing. Stop off at the Chinese Tower or lakeside Seehaus for a Bavarian beer and lunch.
Toast your arrival
Enjoy a drink on The Terrace. Order a cocktail, a glass of Champagne or a glass of German Grüner Veltliner, and spend time taking in the fabulous historic Munich cityscape, or head to the contempory ORY bar on the ground floor for intriguing cocktails and an imaginative bar menu. Beyond your hotel, make the ten-minute walk across Odeonsplatz, to one of Germany's best-loved bars, Schumann's. Famous for its Campari cocktails, it's a favourite of actors and sports stars.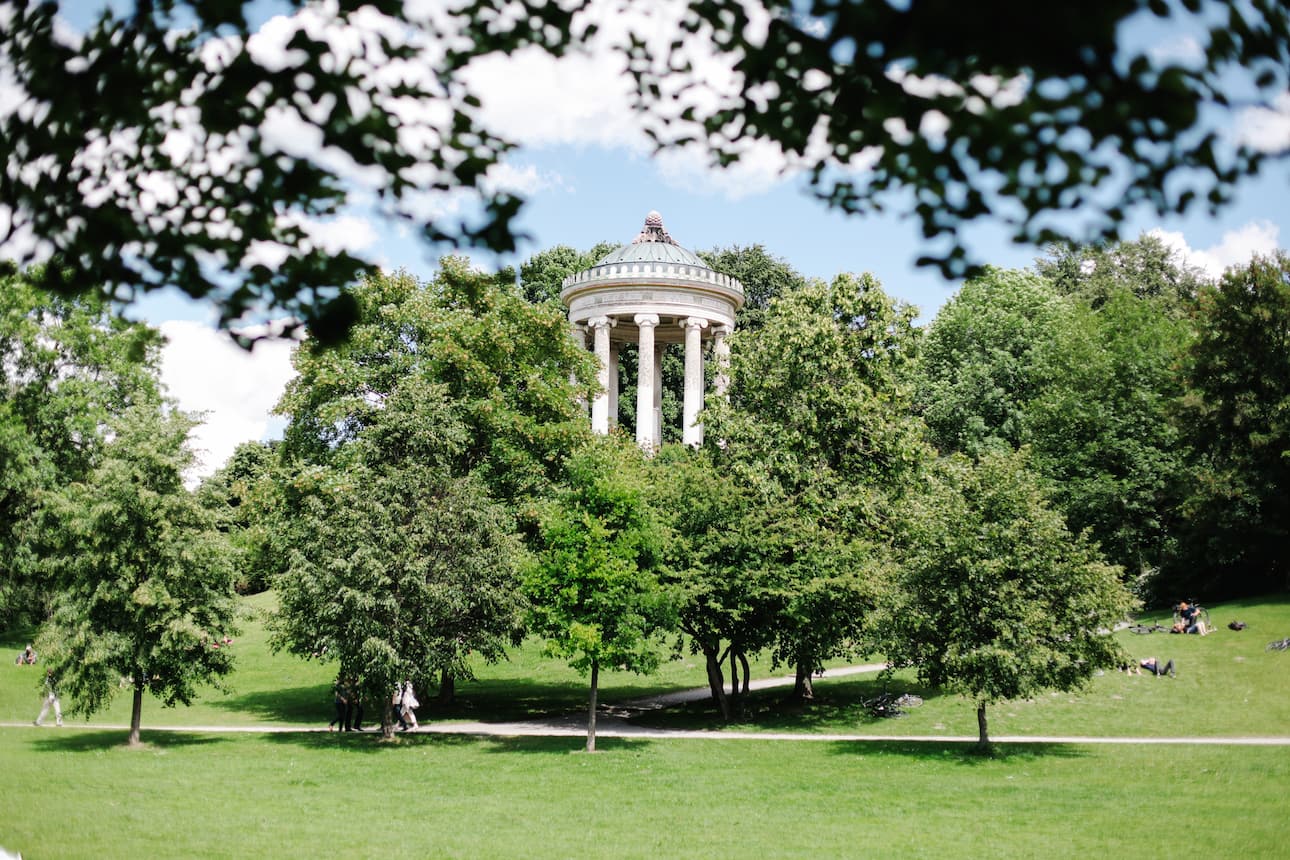 Make time to unwind
Fitness & Wellness
Complementing the green expanse of Munich's English Garden is the much smaller former Royal Court Gardens (Hofgarten, located adjacent to the Residenz) – the perfect place to wander, sit and relax. For some luxurious pampering, however, look no further than Amour Fou Spa de Beauté at Mandarin Oriental, Munich. Treatments include Swedish massage, aqua dermabrasion and mesotherapy (vitamin injections). For the ultimate in pampering, try the Pure Gold Radiance facial, which uses a 24-carat gold serum, or the caviar firming body treatment.
Learn More
Dine in style 
Nobuyuki Matsuhisa chose the Mandarin Oriental for his first restaurant in Germany, Matsuhisa Munich, and it has proved hugely successful. Meanwhile, Tantris in the north of the city, has been a big name on the dining scene here for decades. Its two Michelin-starred cuisine combined with its retro interior architecture make it one of the best places to dine in Germany.
Haute-cuisine
Immerse yourself in Munich's haute-cuisine culture.
Tantris
Treat yourself to a world of Michelin-starred magic at Tantris.
Nobuyuki Matsuhisa
Discover the fusion delights of chef Nobuyuki Matsuhisa.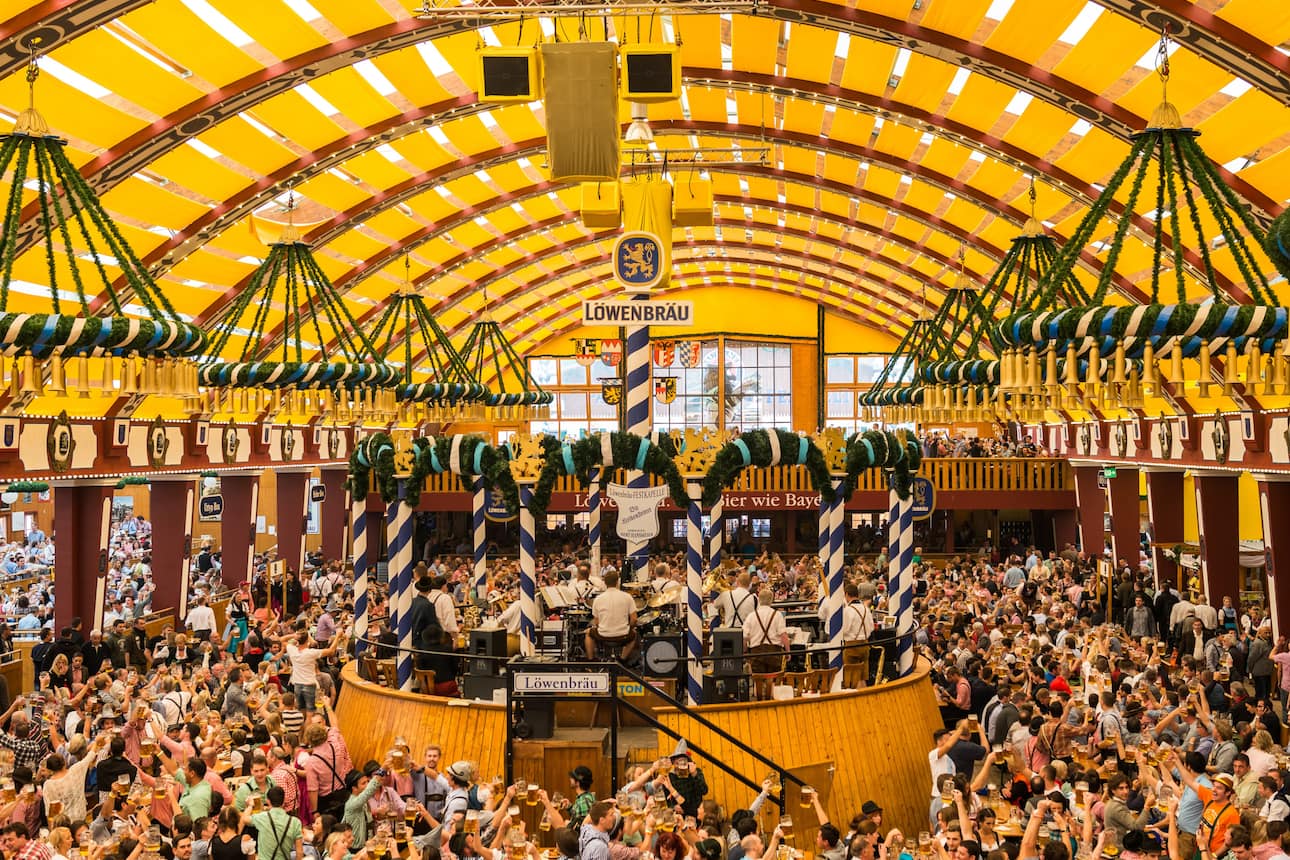 Time travel
Munich's world famous Oktoberfest dates from 1810, when Crown Prince Ludwig married Princess Therese of Saxony-Hildburghausen and the residents of Munich were invited to attend the festivities. Many Germans still use the anniversary as an excuse to celebrate every year.
Only in Munich...
"Just steps away from the hotel is St. Peter's Church, Munich's oldest parish. Climb up the stairs of its 92m-high tower for an unobstructed view of Marienplatz and the city hall, as well as the Hofbräuhaus and the roof terrace at Mandarin Oriental, Munich."
Dominik Reiner, General Manager, Mandarin Oriental, Munich
Munich's most awe-inspiring architecture
Allianz Arena
The Allianz Arena football stadium has become a visual icon of the city. Photo: Bernhard Lang, Getty Images
The Brandhorst Museum
See world-class modern art at The Brandhorst Museum.
The Antiquarium at The Residenz
The Antiquarium at The Residenz. The former royal residence is the largest city palace in Germany. Photo: Getty Images
The BMW Tower and Museum
The BMW Tower and Museum was built in 1972 by the architect Kari Schwanzerand and is the company's headquarters. Photo: Getty Images
The Olympic Tower
The Olympic Tower at dawn. It has a viewing platform for unrivalled views of the city. Photo: Getty Images