Seven essential buys to elevate your bathroom
Small touches and careful product choices can turn your bathroom into the most inviting space in your home. Prepare to impress house guests with your hotel-level hospitality, courtesy of spa-inspired products from Shop M.O.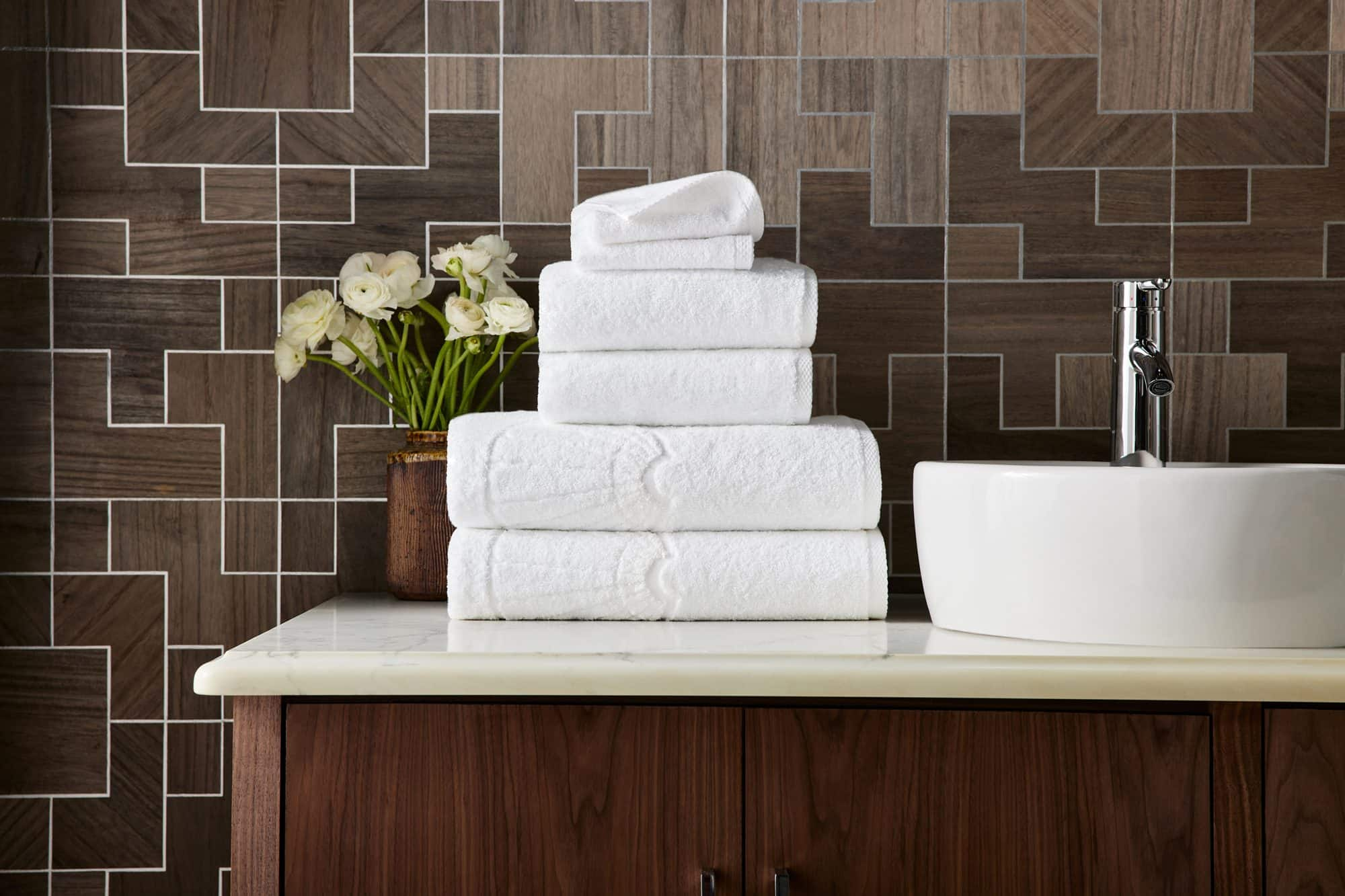 Get the towels right
If you only buy one new thing for your bathroom, make it the towels. You could have a corner hot tub, a claw-footed roll-top bath or a wet room with a rainforest shower and it wouldn't matter – a bathroom with scratchy towels is never nice to spend time in. The Mandarin Oriental signature towel set includes a washcloth, a hand towel and a bath towel or bath sheet, all 100% cotton and made in Egypt. They have a reassuringly weighty and yet super-soft feel that will be familiar to anyone who has stayed at a Mandarin Oriental property.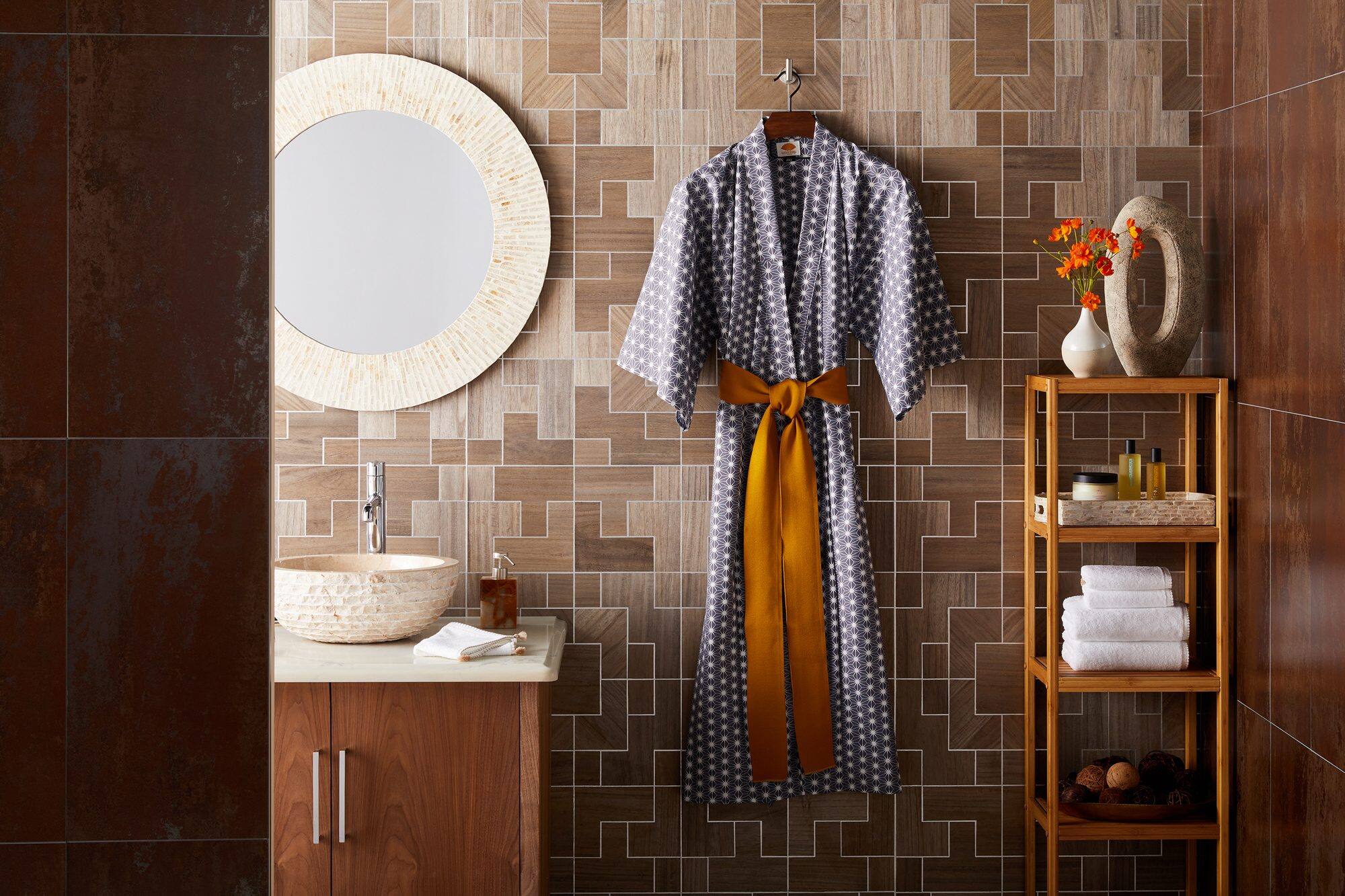 Rethink your bathrobe


 
A colourful Japanese yukata robe is a brilliant alternative to the classic dressing gown, and is the kind of loungewear you'd be proud to open the front door in. These yukata robes, an updated take on a traditional garment, are what guests at Mandarin Oriental, Tokyo are lucky enough to find in their rooms. Having one or two to hang on the back of your bathroom door looks pleasingly elegant, too.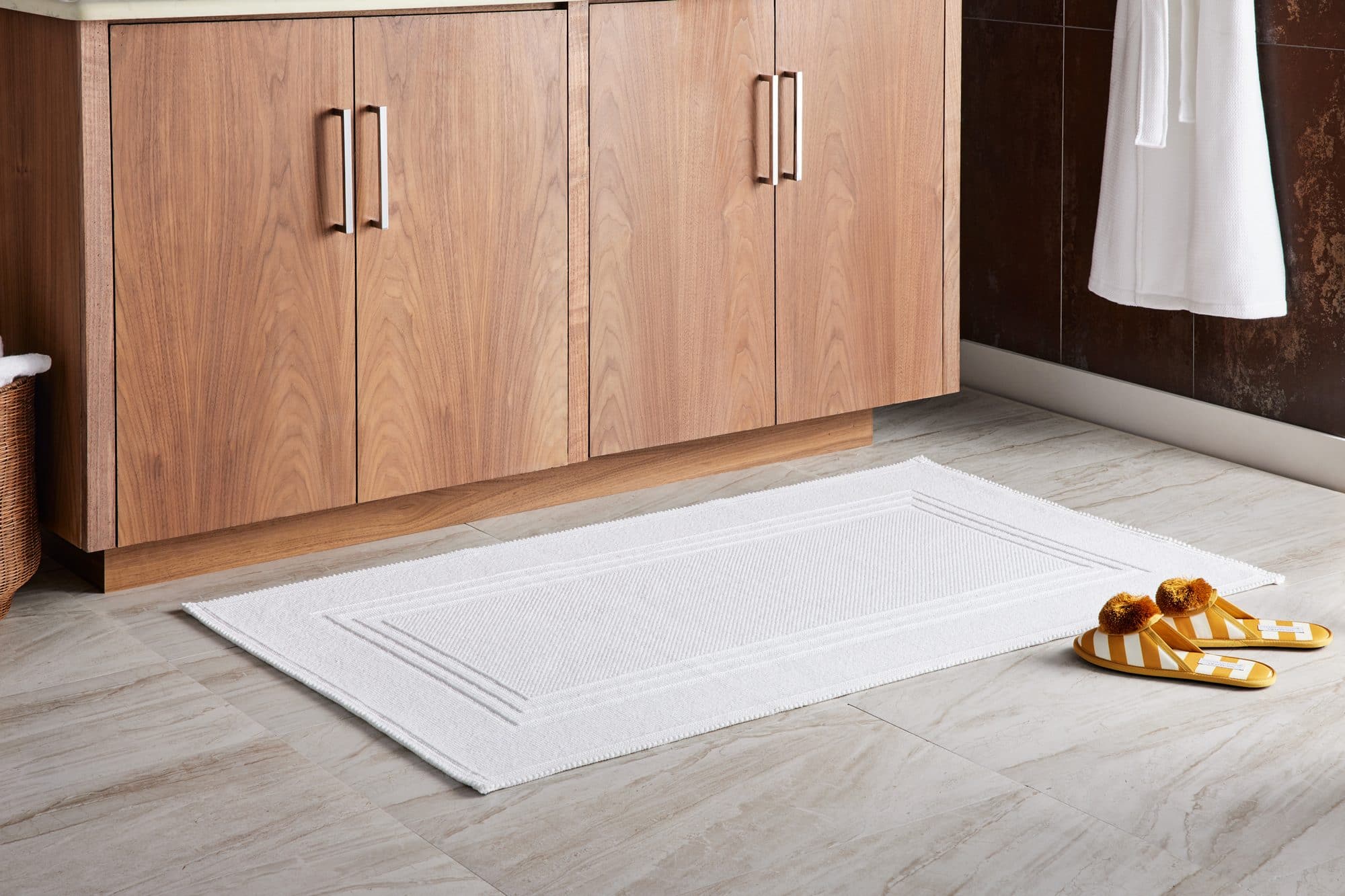 Invest in a proper bath mat


 
It makes good environmental sense to invest in a bath mat that will last your household for many years, rather than having to replace it frequently (when it's usually looking less-than-great). Choose a neutral colour that you won't tire of, in an absorbent fabric with enough weight to stay put. Most importantly, it needs to feel fantastic underfoot. The knotted weave of the Portuguese-made Mandarin Oriental woven bath mat makes it a clear winner. It's used in Mandarin Oriental hotels globally because it is exceptionally absorbent, durable and lush.
Add objects for colour accents


 
Less is more when it comes to bathroom décor. It's a room where it makes sense to elevate only a handful of carefully chosen design items as a visual focus, and leave the rest of the room as a blank canvas for the kind of great ideas you only have in the shower. How about this supremely colourful fan to add a point of interest? It was created for Mandarin Oriental, Guangzhou by the celebrated fashion designer, Vivienne Tam, who has dressed everyone from Julia Roberts to Jill Biden.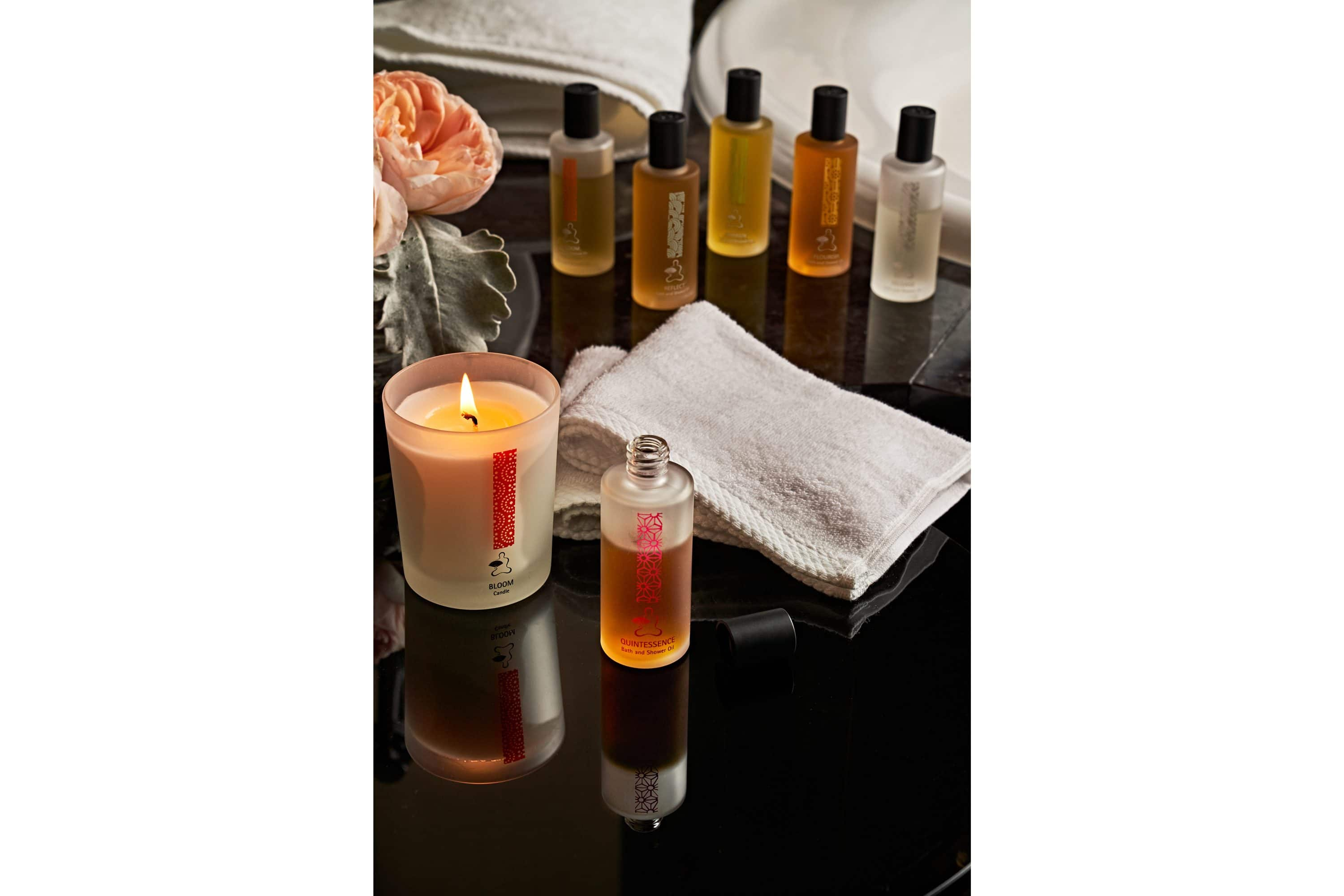 Hold a candle to it


 
Plug-in aromatherapy diffusers aren't suitable for most bathrooms, but this is a space that you'll want to be fragrant in the best way possible, which is why a high-quality scented candle (or two, or three) in the bathroom never goes out of style. The Bloom candle has a scent of ylang-ylang, rose, geranium and wild chamomile that really adds to the sensory pleasure of a long, luxurious bath. And it has more than 40 hours of burn time, so you can indulge in quite a few.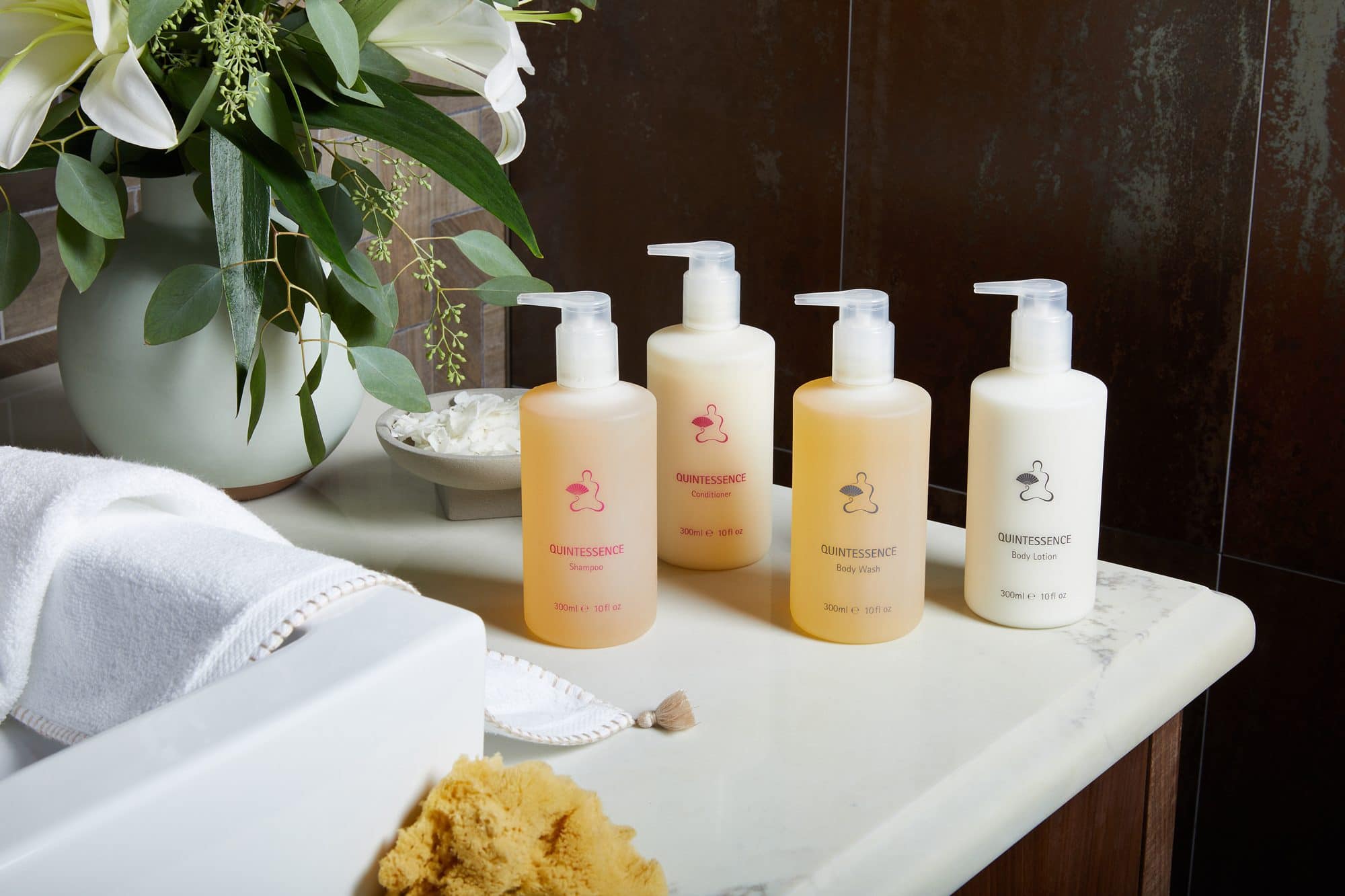 Stock up on with spa toiletries


 
This Spa hair and body care set of shampoo and conditioner, body wash and body lotion enables you to kit out your bathroom to luxury spa standards, instantly – especially handy if you have a guest bathroom you want to keep stocked with minimum hassle to impress visitors. Exclusively created by Mandarin Oriental, the 'Quintessence' scent of these toiletries combines warming ginger, invigorating mandarin and soothing frankincense – and will bring back welcomes memories of any days you've enjoyed at a Spa at Mandarin Oriental.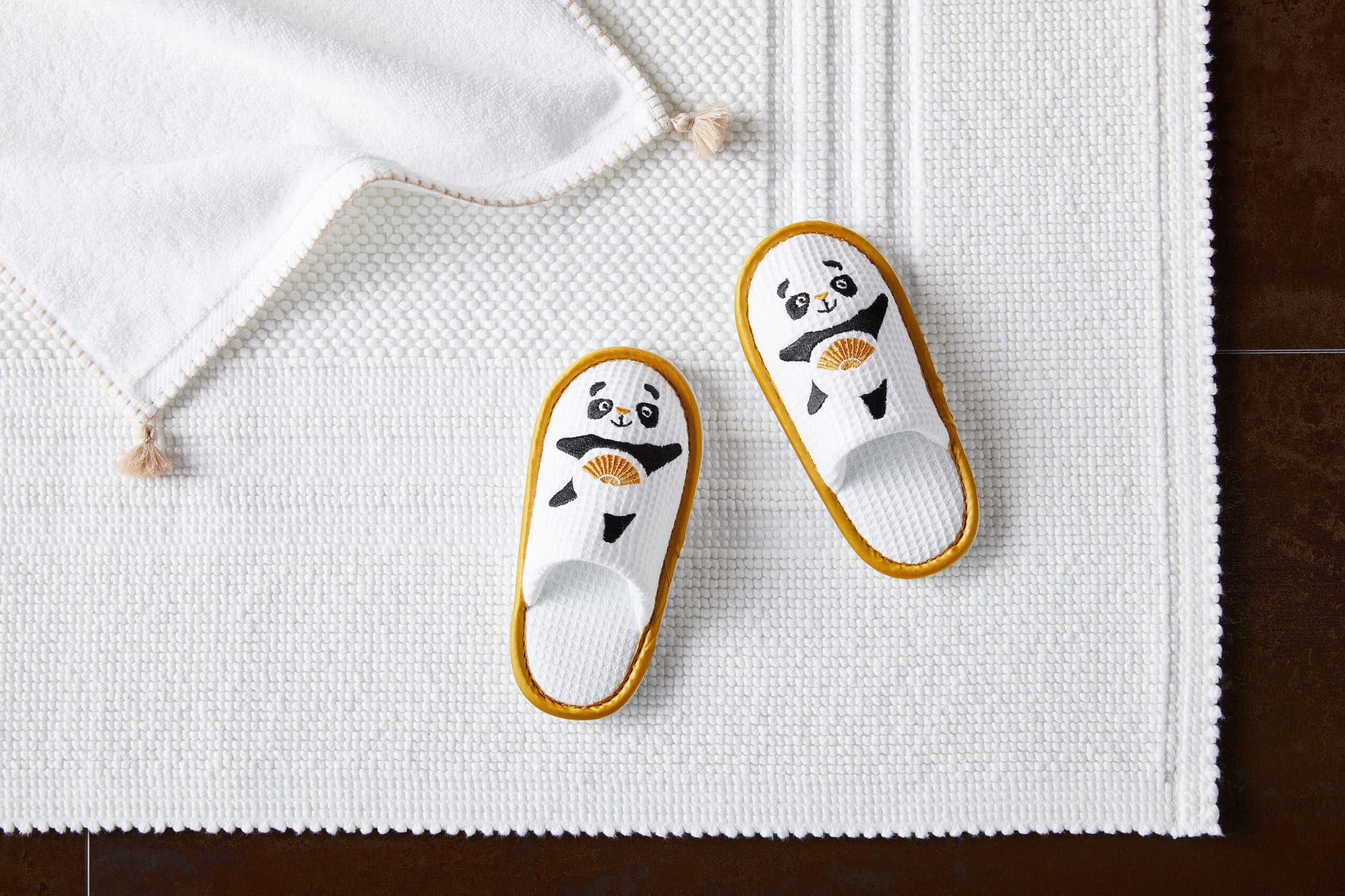 Don't forget the kids


 
Whether you have children or they are just visiting, the youngest visitors to your bathroom will be just as glad to stay warm and cosy, post-bath, as you are. Show your hospitality credentials are top-notch and wrap up a small person in a panda-emblazoned MiniMo bathrobe made from ultra-absorbent cotton waffle fabric. Oh, and don't forget the impossibly cute slippers.