Prague
Les Clefs d'Or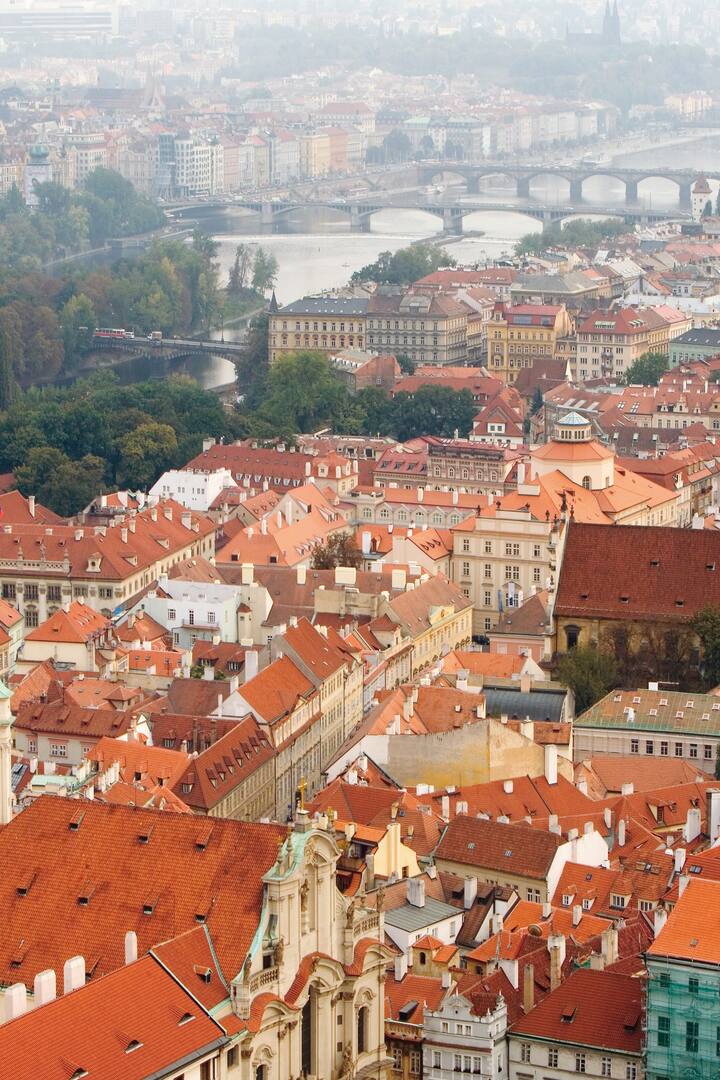 We think that the best way to explore Prague is on foot with one of our experienced tour guides. Multilingual and fully certified, they will provide you with a tour tailored to your individual needs and interests. We would suggest you split your tour of Prague into three days.
Mandarin Oriental, Prague's experienced concierge team is widely regarded as one of the best concierge services in the city. As members of Les Clefs d'Or, the prestigious international association of concierges, our team has nearly fifty years combined experience working in the hotel industry. From assistance with business-related tasks to printing boarding passes, arranging train tickets and car transportation, organising a private guide, making reservations or purchasing concert tickets, our luxury concierge team will assist in any way they can.
Pavel Ruml, Head Concierge
Pavel has been working in the hotel industry since 2001 and joined Mandarin Oriental, Prague in 2006 as part of the opening team, going on to be appointed Head Concierge in 2008. Placing great emphasis on teamwork, Pavel and his team know everything there is to know about Prague with contacts across the city and the most up-to-date information on what's going on in town. As an active member of the Czech Section of Les Clefs d'Or since 2007, Pavel regularly attends meetings in Prague and has also planned various meetings for the association.
Gilles Delesque, Assistant Head Concierge
With more than 20 years of experience in the hotel industry, Gilles joined the team in 2008. A native French speaker, he is also fluent in Czech.
Take a five-minute stroll towards Charles Bridge and then another 15 minutes to the Old Town Square, where you will see the Astronomical Clock (Orloj). On the stroke of every hour statues on Orloj move and twelve further statues 'walk and wave' at you from two windows located above the clock.
Having seen this Prague institution in action, head to Old Town Square. Shop on Parizska Street, where you'll find high-end brands such as Cartier, Hermes and more. Don't forget to bring the shopping card for luxury brands, which we are offering exclusively to our guests. If you're interested to discover some of our local designers, then head to Dlouha Street, where you can find more local shops, bistros and cafes such as Bakeshop Praha, Nase Maso or brewery Local.
The Jewish Quarter (Josefov) with its cemetery and synagogues (closed on Saturdays) is also very interesting to visit in this part of town
End the day at Na Prikope and Wenceslaw Square. Walk via Most Legii with a stop at Café Savoy, or head to a classical concert at Municipal House.
Visit the Church of Our Lady Victorious and then walk or take a funicular to the Prague Castle. After the security check, head to the second box office to buy tickets, as usually there are much less people. Don't miss the Lobkowitz Palace with the Audio Guide. You can also visit Strahov Monastery, walk to Novy Svet street and also explore the Castle Gardens.
The Concierge can arrange a tour of:
Kutna Hora (half day)
Terezin concentration camp (half day)
Cesky Krumlov (full day)
Karlovy Vary (full day)
Prague Sunset Tour (Evening Tour)
End a day in Prague on a high note with our private Sunset Tour. Our guide will take you on a private visit to the grounds of Prague Castle, where you will experience the peaceful ambience of the empty Charles Bridge and wonderfully lit historical buildings and palaces of Prague.
Contemporary Art Tour (David Cerny Tour)
Follow in the footsteps of David Černý, the most famous and most controversial contemporary Czech artist whose provocative art adorns the streets of historical Prague. You will also see the main attractions of the New Town, Old Town, Lesser Town, Charles Bridge and Prague Castle, venturing into the less frequented streets and passageways to discover Černý's shocking work.
Prague Foodies Tour
This tour is your doorway to the ultimate Czech food and culture experience from a local perspective. The walking tour guides you through the best local seasonal and sustainable fare, including Czech wines, craft beers, spirits, cheese, charcuterie and much more. Visit some of the hidden sights and the locals' favourite eateries, cafés, pubs and bars with an expert guide on hand. You will also experience the sights, sounds and stories behind our well-known historical landmarks.
Party in Prague
If you are throwing a party or celebration in prague, then enjoy the surroundings of a unique houseboat, a cosy lounge or a stylish villa to name but a few of the venues we have access to. An artistic performance, e.g., fire show, dance show, burlesque, DJs or classical music, will make this evening truly unforgettable for all your guests. We will be delighted to arrange hosting services, guest lists and reservations, guides, hosts or bodyguard services for you. For more information and reservations kindly contact our Concierge team on +420 233 088 605 or moprg-concierge@mohg.com.