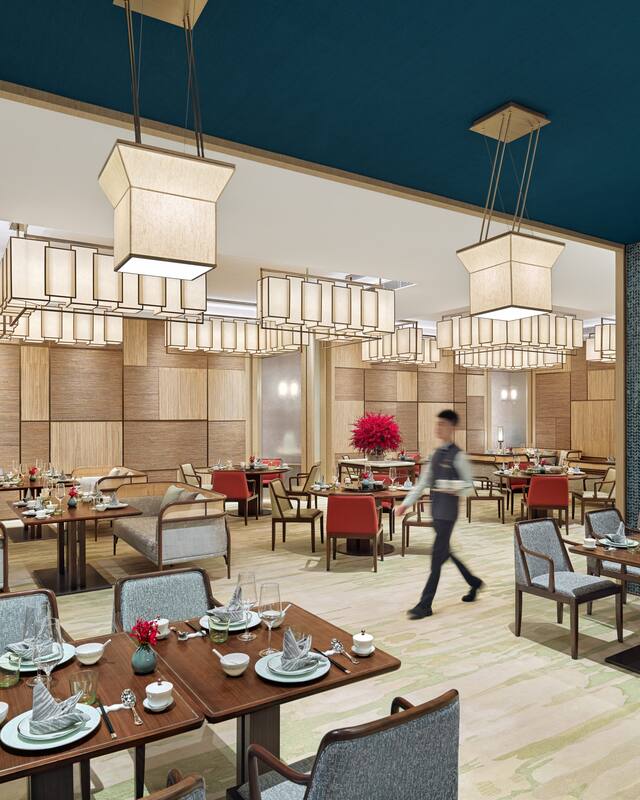 The Bay by Chef Fei
Chef Fei
The Bay by Chef Fei is helmed by the renowned Michelin-starred chef, who is known for innovative interpretations of Cantonese food, using the finest and freshest ingredients to craft sublime-tasting, and stunningly presented, dishes.
The chef's aim is to build on long centuries of traditional Cantonese cooking, taking the cuisine to new levels of excellence, constantly exploring and upgrading ingredients. Chef Fei takes a subtle and light approach to the creation of sauces, so the essential flavour of the meat, fish, or vegetables is not overwhelmed.
Chef Fei started work in his mid-teens, rising rapidly through the ranks, learning from Cantonese cuisine maestros, which ultimately resulted in the awarding of two Michelin stars.
The lead chef's culinary vision for The Bay by Chef Fei will be implemented on a daily basis by Chef Sam Mo, who has worked at top hotels and clubs throughout China. Like Chef Fei, he entered the industry at a young age, honing his culinary and management skills.
Chef Mo will be in day-to-day charge of a team of skilled chefs who will be crafting a range of enticing dishes created by Chef Fei, including Wok-fried Lobster with aged Hua Diao Wine, Roasted Crispy Chicken with Flaxseed, Double-boiled Fish Maw Soup with Sea Whelk and Olive and Fried Rice with Spotted Shrimp and Scallop. There will also be a range of Cantonese regional dishes that highlight Ling Nan and Teo Chew cuisines.
11am - 2:30pm (Weekday)
10:30am - 2:30pm (Weekend)