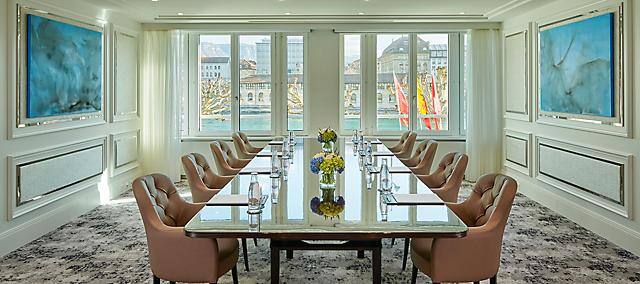 Geneva
Business Meetings
Business Meetings
With our excellent facilities and attention to detail, we offer an ideal environment for business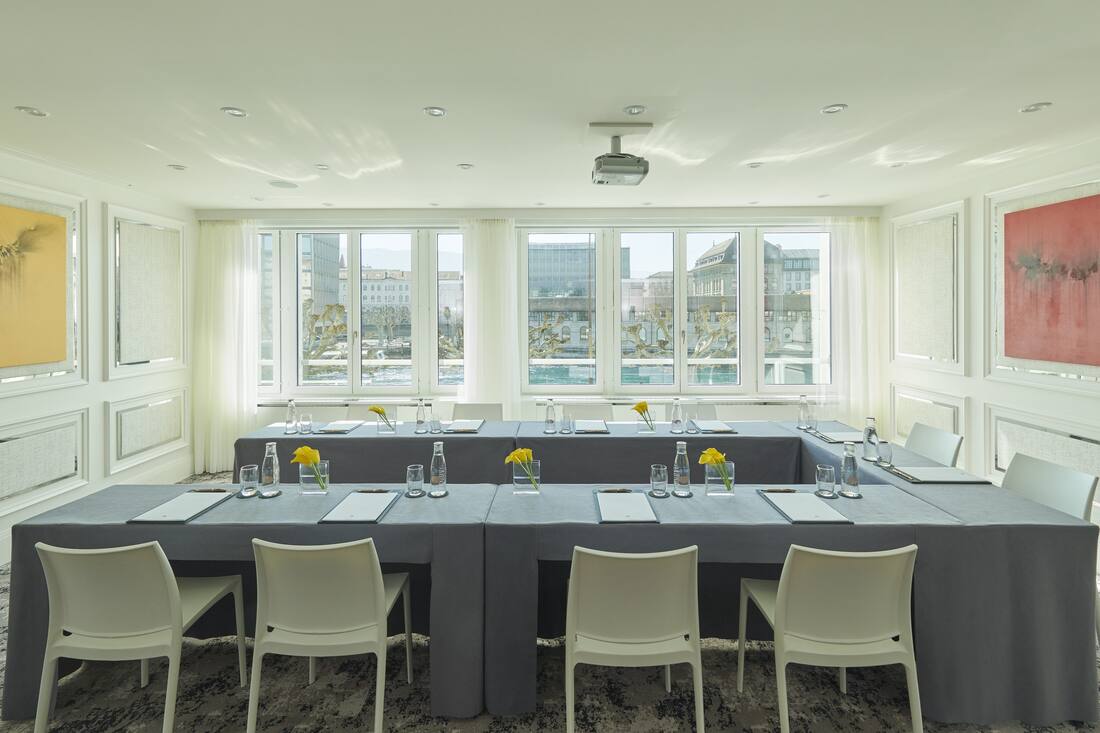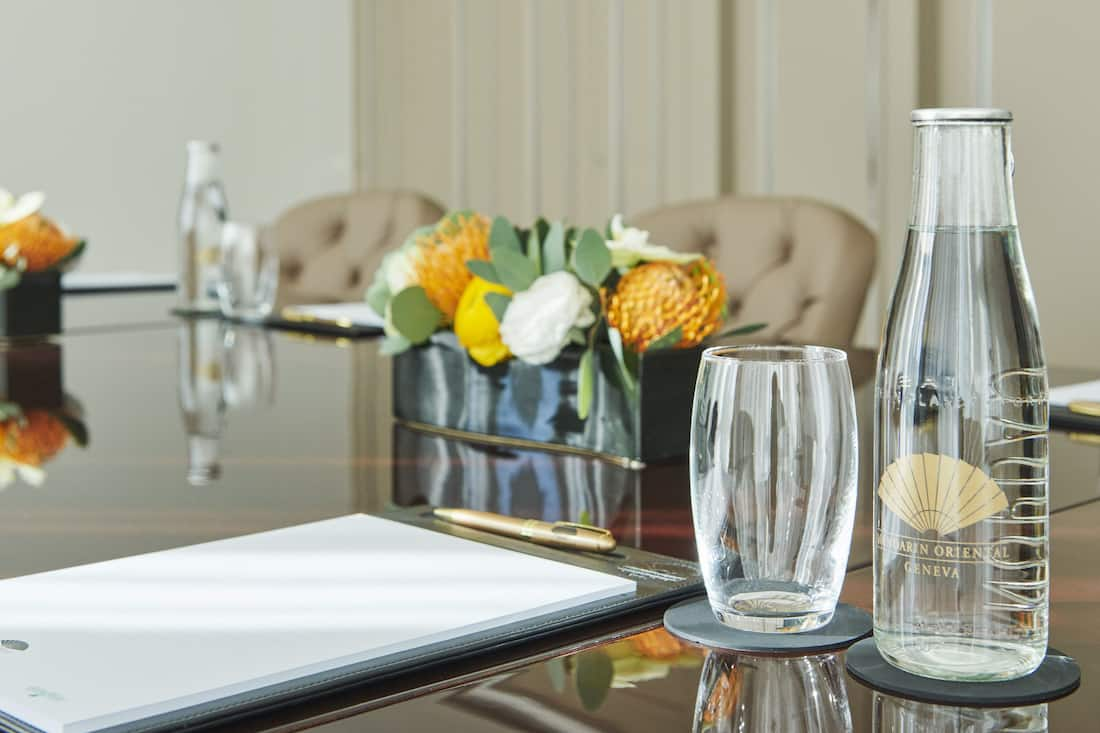 With an excellent location on the banks of the River Rhône, we offer one of the most convenient addresses in Geneva, ideally situated for all key business addresses and just a short walk from the Old Town centre and lake. Whether you are holding a small meeting or a large event in our ballroom, we have the technology, services and amenities to ensure a flawless event.
Technology
All of our function spaces are fitted with excellent state-of-the-art technology. We also have audio visual experts on hand to help you transform your presentation with the most advanced equipment. Please just inform your conference planner what you need and they will organise it all.
Fast, high quality wireless bandwidth in all function rooms and guest rooms
Concealed wire-free technology, LCD projectors and incorporated screens
Pin spot lighting
A printer in every guest room
Staff and services
Every client will be assigned a dedicated and highly experienced conference planner who will ensure that your meeting or event runs as smoothly as possible. They will facilitate technology, catering, delegate programmemes and deal with every last minute hitch.
Our multi-lingual staff are available to assist with your interpreting needs. We also offer more extensive translation services for an additional charge.
We run regular seminars with experts in many fields such as wine, finance and timepieces. We would be delighted to organise a tailor-made session if so desired.
Our concierge staff are available to provide administrative back up including photocopying, arranging deliveries and making urgent reservations.
Our in-house florist is available to make stunning centrepieces for your event.
We can easily arrange group or individual delegate transfer.
Business centre
Our Business Centre is located in a semi-private area near the lobby. We have four work stations with complimentary Wi-Fi and printing.
The perfect venue also offers the
Perfect meeting packages
Daily delegate rate: CHF 150 per person (minimum of 15 people*)
Half-day delegate rate: CHF 130 per person (minimum of 15 people*)
Main meeting room rental (setup of your choice)
Welcome coffee including coffee, tea, fresh orange juice and Danish pastries
Leather writing-pads with paper, pens and sweets
Standard audio-visual equipment (beamer, screen and one flipchart)
Complimentary Wifi access
Mineral water in the main conference room
Morning coffee break including coffee, tea, fresh orange juice and Danish pastries
Three-course business lunch or standing cocktail served in a private room including beverages
Extra charge of CHF 10 per person for a buffet lunch
Printed menu
Floral decoration on table
Afternoon coffee break including coffee, tea, fresh orange juice, assorted pastries and cakes
*A room rental fee may apply for any conference with less than 15 delegates (including a three-course menu, bento box or sandwiches/salads buffet).