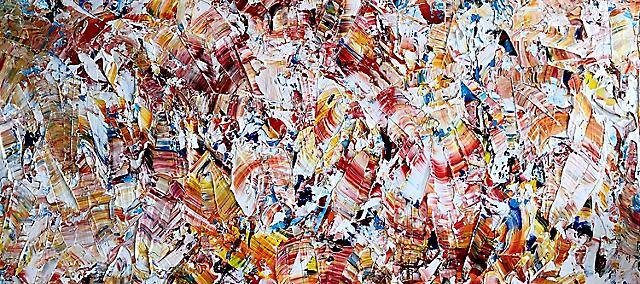 Miami
Art in Residence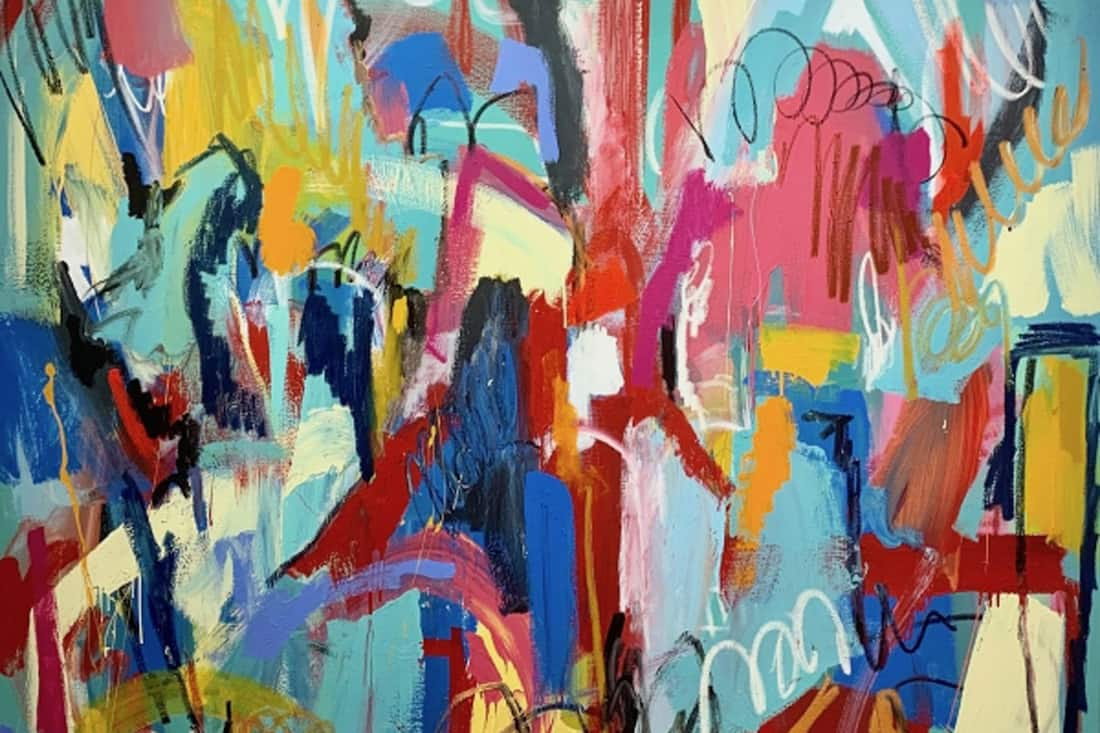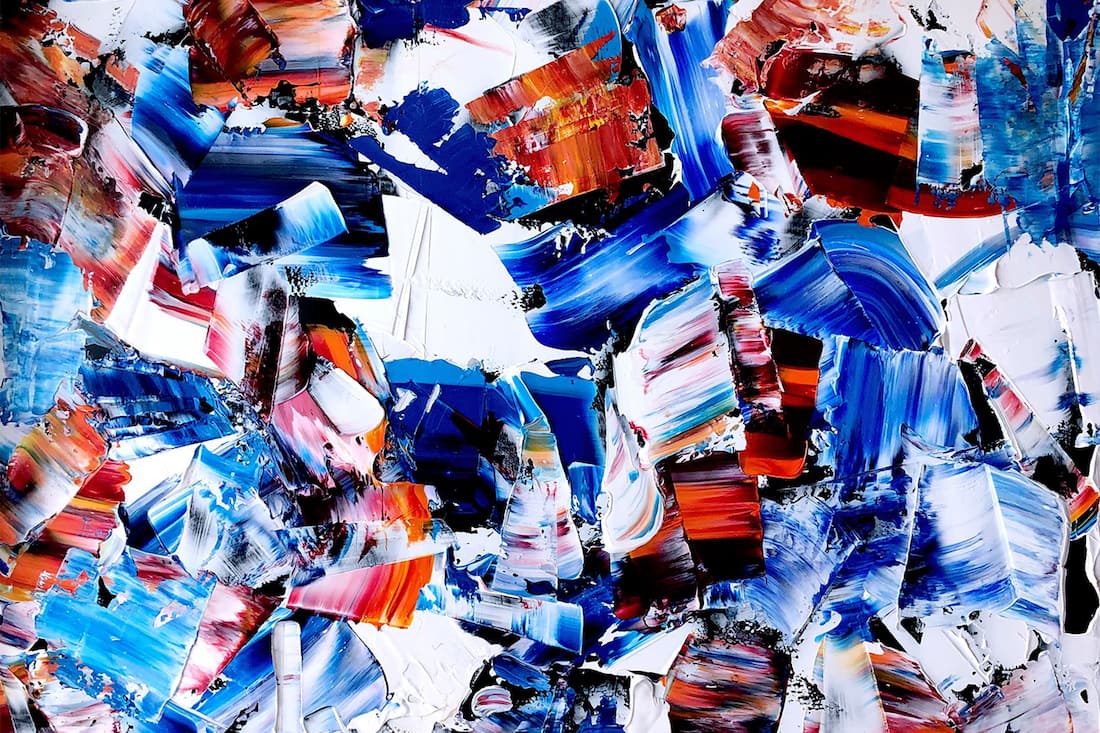 Mandarin Oriental, Miami has been an icon on Brickell Key and a keeper of art in unexpected places. From Rainer's divers hanging from the ceilings and illuminating the lobby at night to Flavio's textured paintings displayed throughout the hotel, our Art in Residence programme exemplifies our commitment to incorporating the arts through local and international talent and elevating our guest experience by creating an environment both cultural and inspiring.  
Art in Residence: Sculptures (4) - Divers
Timeline: Currently on display
Location: Lobby
About the Artist: Ranier Lagemann, born in Dusseldorf, Germany in 1959, began his career in California's Bay Area as a welder, which opened the door to learning how to express himself artistically through the medium. Armed with a degree in architecture from FH Detmold, Lagemann gathered inspiration throughout his various and extensive travels. During this time, Lagemann found his passion in interpreting the human body through the art of sculpture. Currently, he resides in the Coconut Grove area.
For inquires: Please contact Ranier Lagemann by email at rainerlagemann@me.com or by phone at +1 (510) 384 2595.
Art in Residence: Oil & Texture on board/canvas – Spread Your Wings, A hot day, A kind of magic, Made in heaven, Play the game, Don't stop me now
Timeline: Currently on display
Location: La Mar by Gastón Acurio, Meeting Space
About the Artist: Flavio Galvan is an independent artist who, for more than 28 years, has travelled the path of art nourishing himself with experiences generated in his travels, by his intense and varied relationships, including the difficulties of family life, university studies and workshops conducted by others. In his years of work in Argentina, his native country, he exhibited his work in museums and galleries, until he opened "Galvan Art Gallery" where he showed and sold his art until he immigrated to the United States where he currently resides.
Galvan submerges himself in the world of matter and forms, expressing with defined gestures, a strong color palette and his rich and multifaceted inner life. Each work is a journey through space, being carried away by a spell of energy as if surfing on a stormy sea. He manages obstacles and accidents and shapes them into a delicious visual symphony of colors.
For inquires: Please contact hotel General Manager, Robert Lowe by email at rlowe@mohg.com.
Art in Residence: Canvas paintings – Crashing Waves, Mermaid Song, Soulful Sea
Timeline: June – July 2019
Location: Across from MO Bar + Lounge
About the Artist: Christopher Florentino, known professionally as Flore, is an international American Contemporary Fine artist born in Brooklyn, New York. His work ranges from contemporary art pieces to mid-century modern inspired interior design. Having exhibited all over the world, Flore began 2018 with the debut of his first solo show in Los Angeles ' A Perpetual Compulsive Repetition of Words'. Through this exhibition, Flore invited collectors on a voyeuristic journey into his head space over the past year. Intentionally choosing words that leave room for multiple interpretations, Flore creates space for his viewers to develop their own narratives alongside evoking introspective emotive moments.
'Something Modern' is Flore's most recent body of work inspired by the artists love of mid century modern design and a deconstruction of the artists urban cubism series. The series expresses pure thought in gesture and color and texture opposed to the words, faces and structure of the urban series. It is a freedom influenced heavy by De Kooning, CY Twombly & Jean Michael Basquiat.
For inquires: Please contact Lisha McArdle by email at info@artangels.net or by phone at +1 (786) 753 8088.
Art in Residence: Layered acrylics on canvas- We Are Not Registered, Jump in The Line
Timeline: July 2019 – November 2019
Location: Across from MO Bar + Lounge
About the Artist: Born in 1971 in San Bernardino, California and raised in the Atlanta area, Craig first recognized his creative drive via crayons on his parents' walls, like many inspired young artists, and by the age of 7 his capacity for detailed visual interpretation became undeniable. After excelling in an introductory drawing class in school, Craig continued to develop technically and conceptually through his own diligent studies while always planning to pursue a formal art education.
He is most well-known for his Populus series, which drew inspiration from a balcony overlooking Orange Beach, Alabama where patrons enjoying a wedding party seemed to form the shape of an eye where they stood. Craig explains, "Inspiration begins with a 'What if...' as I consider alternate imagery, surfaces, effects, results, etc. It comes from the past in conjunction with now. Like a bolt of lightning."
For inquiries: Please contact Lisha McArdle by email at info@artangels.net or by phone at +1 (786) 753 8088.
Art in Residence: Acrylic on wood panel (2) – ColorScape Series – Red, Gold
Timeline: July 2019 – November 2019
Location: Across from MO Bar + Lounge
About the Artist: Born in Sydney, Australia, Bernard Dunaux moved to the United States in 1981, after completing his formal art studies in Paris, France. With a decidedly contemporary palette, over the years Bernard Dunaux has been represented by several galleries across the United States, and is collected worldwide.
"I am in a constant search of new forms of visual expression. My creative process originates with what I identify as a non-moment- when constant thought ceases, and shifts into movement and line, paint and canvas. My path is through unconsciousness of the gesture. Subject matter remains only a starting point, as the direct action of painting itself takes over and dictates my course. Each painting strives to elicit a glimpse of the "visual thought", before the thought becomes instinctual emotion." -BD
For inquiries: Please contact Lisha McArdle by email at info@artangels.net or by phone at +1 (786) 753 8088.
Art in Residence: Canvas
Timeline: June 2019 - June 2020
Location: 5th floor meeting space wall
About the Artist: Berlingeri started painting at a very early age and when he was 20, in 1968, Berlingeri embarked on a tour of Europe to immerse himself in the arts and culture of the countries around his home. Upon his return to Italy, he worked in Rome as a theatrical and television set and costume designer, which influenced his later art. His career took off in the mid-1970s when he had his first solo show at AxA gallery in Florence in 1975. In 1978 he had his first solo show in Rome at Soligo Gallery. Working steadily over the next decade, in 1986 Berlingeri earned a place in the sixth Quadriennale in Rome.
After meeting the important Italian art critic and theoretician Tommaso Trini in the late 1980s, Cesare Berlingeri began to experiment with his canvasses in new ways. In 1990, Berlingeri presented his folded paintings for the first time. The pieces traveled around Italy at exhibitions such as at the Polena Gallery in Genoa, Studio Soligo in Rome, and multiple shows at the Mudima Foundation in Milan and the Netherlands. With numerous solo exhibitions around Italy in the 2000s, Berlingeri has risen to international acclaim in Europe, Asia, and the Americas. Today, Cesare Berlingeri lives and works in Taurianova.
For inquiries: Please contact Ella Schwartz by email at ella@valliartgallery.com
Art in Residence: Canvas
Timeline: June 2019 - June 2020
Location: Wall space near Front Desk and Guest Relations
About the Artist: Giuseppe Amadio (b.1944) is a painter from Todi, Italy. He is known for his monochrome sculptural paintings in which single colour surfaces are folded, stretched, and curved for a dramatic effect.
After attending school for art, Amadio enrolled in design and graphic advertising courses, overseeing industrial scale signage. He also alternated his activity as a painter with a role as an interior designer. For over twenty years he worked vigilantly as a study technician for the late artist Piero Dorazio's studio.
His works draws inspiration from the shaped canvases of Agostino Bonalumi and his background in industrial design and Italian post-war modernism further influence his pieces.
Amadio's works have been exhibited worldwide at institutions such as Wook + Lattuada in Milan, Italy, and have gained critical recognition.
For inquiries: Please contact Ella Schwartz by email at ella@valliartgallery.com.
Art in Residence: Nail Art Designs
Timeline: December 2019 (Inspired by the New York Academy of Art's BLISS exhibit)
Location: The Spa
About the Artist: "My nail art is an extension of how I see beauty in life. I am interested in creating a bright vision of positive energy therefore, I love using stones in my creations. Life is abstract I enjoy projecting those images in my nail world. Live Love Life with Faith"
For inquiries: Please contact the Spa at +1 (305) 913 8332.
Art in Residence: Archival Pigment Print
Timeline: January - December 2020
Location: Across from MO Bar + Lounge
About the Artist: Markus Klinko is an award-winning, international fashion/celebrity photographer and director, who has worked with many of today's most iconic stars of film, music, and fashion.
Klinko has photographed the likes of Beyonce, Lady Gaga, David Bowie, Jennifer Lopez, Britney Spears, Mary J. Blige, Mariah Carey, Kanye West, Anne Hathaway, Kate Winslet, Will Smith, Eva Mendes, Kim Kardashian, Naomi Campbell, and Iman. His editorial clients include Vogue, GQ, Vanity Fair, Harper's Bazaar, and Interview magazine. Brands such as Lancôme, L'Oréal Paris, Nike, Hugo Boss, Anna Sui, Pepsi, Skyy Vodka, and Remy Martin have hired Klinko to create advertising campaigns. His campaign for Keep A Child Alive raised over one million dollars for children with AIDS in just 3 days.
Born in Switzerland of French, Italian, Jewish, and Hungarian descent, Klinko spent his early years training to become a classical harp soloist. He studied at the Conservatoire National Supérieur de Musique in Paris. Later, Klinko signed an exclusive recording contract with EMI Classics, as well as a management contract with Columbia Artists Management. He received the Grand Prix de Disque for his recording of French harp music, with members of the orchestra of the Paris Opera Bastille. Klinko performed in recitals and as a featured soloist with symphony orchestras around the world. He was also regularly featured in such publications as Vogue Italia, Vanity Fair, GQ, The New York Times, Madame Figaro, Stereo Review, and Ongaku no Tomo.
After a hand injury, Klinko decided to become a fashion photographer and retired from his international concert and recording career. During that time, he met Indrani, who later became a regular collaborator in her role as his studio's digital post production artist and photo editor.
Isabella Blow discovered Klinko's work while at the London Sunday Times and commissioned cover stories from the emerging photographer. Around the same time, Ingrid Sischy, at Interview magazine hired Klinko for various shoots. Iman and David Bowie followed, giving the up and coming photographer a chance to photograph them for their respective book (I am Iman) and album covers (Heathen).
From there, he went on to create some of the most iconic album covers of his time, including Beyonce's Dangerously in Love, and Mariah Carey's The Emancipation of Mimi.
Many of Klinko's famous celebrity photographs can be seen in his coffee table book ICONS (Perseus). Lincoln Center in New York presented an art exhibit showcasing many prints from the book and since, art galleries and museums around the world have featured his work.
Klinko has appeared on E! News, Access Hollywood, Fashion Television, CNN's Showbiz Tonight and Larry King Live and has been the subject of the reality show Double Exposure on the Bravo network.
For inquires: Please contact Lisha McArdle by email at info@artangels.net or by phone at +1 (786) 753 8088.
Art in Residence: Framed fine art print on Hahnemüle paper
Timeline: January - December 2020
Location: Across from MO Bar + Lounge
About the Artist: Guillaume Arnoud was born and lives in Nice, France, and spent his early childhood in South Africa. At the age of 10 he moved back to France, and continued to travel around to globe to more than 70 countries.
The works exhibited are from his recent book, Moments. He describes his subjects as "coming from themselves… the frame too. The story follows - I do not ask myself questions; it is the image that expresses itself. I see the picture as a poem, a natural harmony, an evidence…
"In this sense, it must reflect the reality of the scene while offering the viewer an opportunity to step back and start to appropriate, imagine it as it is or otherwise, elsewhere, before or later, with interest or not, a smile, a tear, an emotion or nothing, his own staging. It is then, that this moment no longer belongs to the photographer, the stolen moment is stolen from him and it is paradoxically what he wanted…
"Then remains only the aesthetic, the balance, the image in the pure sense, it is for me what must finally prevail beyond the story, beyond the subject…
"This must explain why I prefer a black and white image, with its full palette of nuances. Color would only come if absolutely needed in the aesthetics. The photography must be beautiful, it is otherwise useless."
A world traveler, entrepreneur, interior designer, photographer and artist, Arnoud's photographs and paintings are now collected worldwide.
For inquiries: Please contact Lisha McArdle by email at info@artangels.net or by phone at +1 (786) 753 8088.
Art in Residence: Acrylic on canvas, framed, 78 x 58 inches, The Four Queens
Timeline: December 2020 - April 2021
Location: Across from MO Bar + Lounge
About the Artist: Dutch duo Skye Brothers, who liken their paintings to poetry, present bold color, rich texture and musings of enlightened wonder with their new series, Monochromes. The four Queens are a celebration of queens all over the world; of their power (Spades), love (Hearts), light (Diamonds) and mystery (Clubs)."
"When we made our first monochrome painting everything became quiet. It was like our whole life had been building up to this moment. Always searching, restless for truth. And there it was; the perfect painting—The Holy Grail. When you take away everything that is unnecessary, when you strip away all that is not real, what you are left with is truth. You discover what was there from the beginning; divinity, hiding in plain sight.
For inquiries: Please contact Lisha McArdle by email at info@artangels.net or by phone at +1 (786) 753 8088.
Art in Residence: Spray paint, Mural [Sustainable]
Timeline: Currently on Display
Location: Rooftop (Home to our Honey Bee Hives)
About the Artist: Chan Shepard grew up in Florida and had the pleasure of exploring many of our state's natural wildlife through surfing, climbing banyan trees, camping in Florida springs and hang gliding. His appreciation for coastal landscapes, vibrant skyscapes and tropical wildlife can be seen in his artwork. Shepard also celebrates his Caribbean heritage, local landscape and its surrounding flora and fauna, using bright colors found throughout Miami. Shepherd's murals can be found around South Florida, including Miami-Wynwood, West Palm Beach, and Fort Lauderdale, including the Fort Lauderdale-Hollywood Airport. He incorporates his sustainable and nature-focused lifestyle into his artwork, using recyclable spray paint cans as well as sugar paint, which delivers the highest quality results with minimal impact to the environment.
For inquiries: Please contact Chan Shepard by email at chanimalart.com.
Art in Residence: Diptych Butterfly III, Silver on White
72 x 46 inches each wing, Acrylic on hand made screen print with diamond dust on canvas
Timeline: April 2021-December 2021
Location: Across from MO Bar + Lounge
About the Artist: For two decades, Rubem Robierb has worked with poetry, photography, painting, and sculpture to create capturing and visually compelling works of art whose strong symbolism and underlying message induce an emotional response and strike on the sensitive nerves of modern-day society. Growing up in Maranhão, Brazil, Robierb's first artistic expression was poetry, which was closely followed by photography. Like with poetry, Robierb saw how he could create photographic images that could convey a more profound meaning – just like reading a poem would reveal layers of meaning and metaphors. Upon moving to Miami in 2008, in the axis of international and local art galleries mixed with street art and graffiti, he began to pursue what he describes as his third artistic way of expression: painting.
More information about the artist can be found here.
About the series: The visual prowess of Rubem Robierb's Bullet Fly Effect Series secured his place in today's modern art scene. As a sharp analogy to life, death and transformation, he combines the beauty and delicate innocence of a butterfly with a bullet to create a powerful metaphor for the violence in our world. At the same time the Bullet Fly alludes to chaos theory and the 'butterfly effect', where the flapping of a butterfly's wings in New York can result in a tsunami in Japan as a result of universal interconnectivity on a subatomic level.
Robierb has developed his Butter Fly Effect series over several years, adding even more layers to the strongly visual and symbolic figure. He has applied a plethora of artistic expressions to that same subject including photography, acrylic painting, diamond dust technique, building graffiti, and sculpture.
For inquiries: Please contact Art Angels by email at info@artangels.net.
Art in Residence: Enamel and diamond dust screen print portraits of Audrey Hepburn, Marilyn Monroe, Elizabeth Taylor & Bridget Bardot. Works originally debuted at Young's exhibition, "Femme Fatale," at Art Angels Gallery in Los Angeles.
Timeline: Currently on Display
Location: Across from MO Bar + Lounge
About the artist: These large-scale, unique, acrylic hand pulled artworks featuring portraits of iconic, glamorous, and powerful women, are created by renowned British pop artist, Russell Young. Originally featured in his LA exhibition titled "Femme Fatale" Art Angels has expanded this curation in partnership with Miami's Mandarin Oriental hotel. Russell Young's works have crossed the auction block at the world's major auction houses, including Sotheby's, Christie's, and Phillips.
This series celebrates a group of iconic female entertainers, each of whom has had significant influence on the artist throughout his life and they continue to inspire millions around the World. Young depicts his admiration for these Femme Fatales through striking portraiture in his definitive style combining screen printing on linen with his recognizable diamond dust signature. Each of these original hand pulled works have been executed at a monumental scale, indeed making the women larger than life.